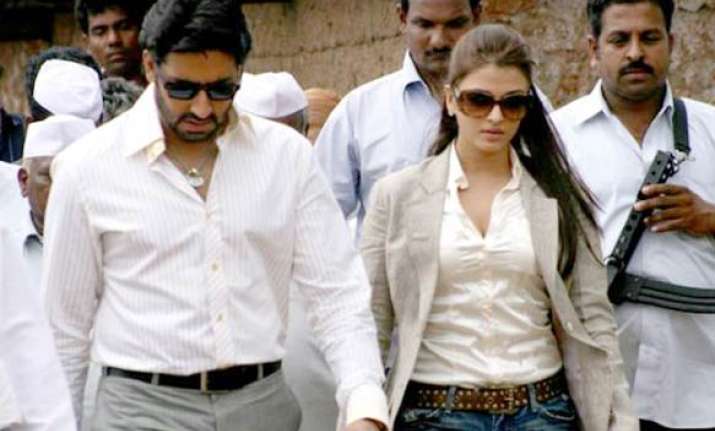 Mumbai: Abhishek and Aishwarya Rai Bachchan will celebrate their 4 years of togetherness on April 20.

Though, the couple has not planned anything for their anniversary yet. Abhishek stated "Dum Maaro Dum will be nearing its release date so its promotion will be in the last stages."

He said further, "I'll be traveling across the country. Currently, I don't know where I'll be on our wedding anniversary. But Aishwarya will be with me wherever I am."

He added "In the last three years of our marriage, Aishwarya and I have not exchanged presents on our wedding anniversary. We, instead, believe in celebrating our day by just being together."

The actor said, "That's a good enough present, because we're all leading busy lives. Finding time to spend with our loved ones, partners and parents has become an exercise, and time is the most valuable commodity."

In the mean time, it's being said that Abhishek does not need any occasion to gift his father. He recently gifted Amitabh Bachchan an iPad.

The actor turned producer stated "Pa's really happy with the gift, he's going through the manual to figure how it works."

Abhishek's upcoming films include "Players", "Dum Maaro Dum", and "Dhoom 3". He is also busy with his second production venture "Bbuddah-Hoga Terra Baap".