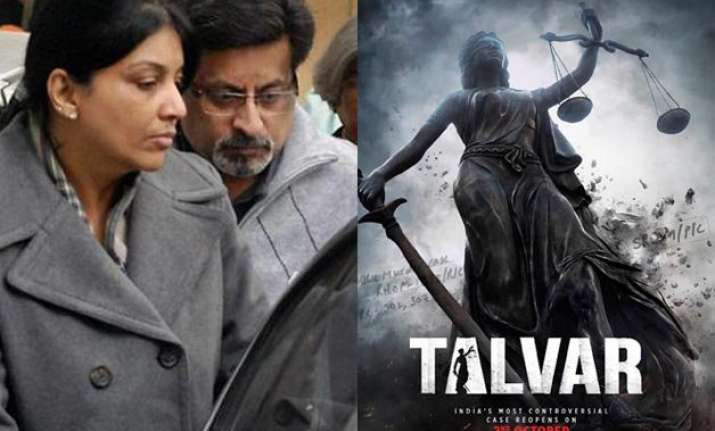 New Delhi: Family of late Aarushi Talwar feels that Meghna Gulzar's 'Talvar' movie will present Dr. Rajesh and Nupur as loving parents who had no reason to kill their own daughter on the fateful day. They hope that the thriller will help audience to form a fact based opinion on the sensational double murder case, which changed the family's life forever.
In an exclusive interview to Indiatvnews.com, Aarushi's aunt Vandana Talwar said, "It is really a human story. It is a story of two parents who loved their child and are in jail now. The message we are giving is that parents of a normal family can't just turn around and kill their daughter without any reason."
'Talvar' is based on the 2008 infamous double murder case of Aarushi Talwar and Hemraj Banjade, which shook the nation and became the biggest mystery in the police record books. 'Talvar' deals with a sensitive topic where parents are convicted of murdering their only daughter.
The movie, releasing tomorrow, stars Irrfan Khan, Konkana Sen Sharma and Neeraj Kabi in pivotal roles.
She was happy that movie has presented the investigation in an unbiased way and ending without forming any opinion.
"What I really liked about the movie is that they have portrayed the investigation in a neutral manner. Hopefully the public would have a more informed opinion about the investigations. The movie is not passing any judgement which I liked. It is left to the viewer to form his or her opinion." she added.
Was it difficult for the Talwar family to agree to a movie on this topic?
"The research team of 'Talvar' had got in touch with us a few years ago. At that time they did tell us they want to do a film which was based on facts. With facts, I mean whatever investigation which was done by the three teams. Whatever information we had, we had shared it with a lot of media, so we also shared the information with them " she told.
"It is very difficult to prove innocence; it is easier to prove guilt," Vandana sighted.
Talking more about the movie, she added "The movie uses things cinematically. There are a lot of other facts which could not be shown from the filmmakers' perspective. I am sure they had they had their own limitations but I am happy that they picked up facts."
Dr. Rajesh and Nupur Talwar's, dentists by profession, have challenged their life imprisonment sentence.  The petition is still pending in the Allahabad High court for hearing. The couple is treating patients in Ghazibad's Dasana Jail.
"We are still fighting. I am still hoping to see light at the end of the tunnel,"' she said.
When asked if there was anything she did not like about the movie, she said, "Let me tell you what I don't like about the film. We had gone through a lot of media hounding, the kind of helplessness we felt that time has not come through. And also they have not dealt with the court at all. The unfair trial which we went through has not been depicted in the film."