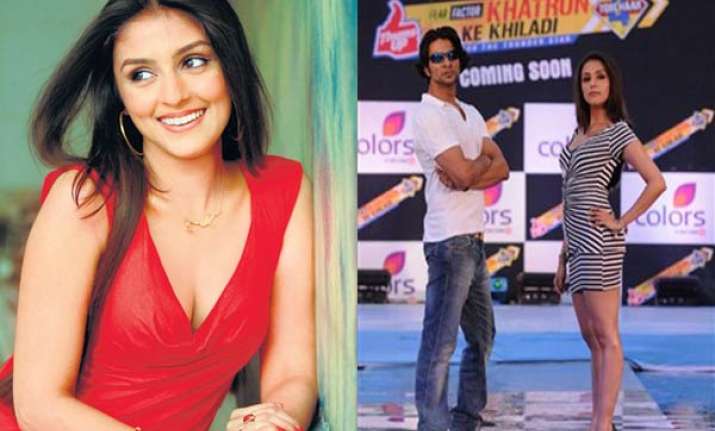 Bollywood actor Aarti Chhabria has won the reality contest Khatron Ke Khiladi Season 4 and she gives credit to reciting of Hanuman Chalisa for her feats..

"It was mindblowing! It was a heartening experience to be part of the show as it was a great challenge for me. It was a different experience altogether for me as I have never done this ever in my life. Today as a winner of the show I feel proud of myself and dedicate my winning title to my teammate (in the show) Dhaval Thaku, who has been my support and inspiration", said Chhabria. 

]" I did undergo a lot of hard training before the show and that made me strong and fit for all the challenges. This show helped me to become physically and even mentally fit" says the actress.


There were 13 contestants in the reality show and Aarti won hands down.

Says Aarti: " I was not the bravest or the strongest in the show but I was determined that I will give a tough fight to everyone. I used to chant the Hanuman Chalisa every moment I would do a stunt and that helped me a lot. It gave me the power and confidence to fight against all odd situations."

"The worst stunt was when I was buried alive in the sand and had 101 rats all over my body. I freaked out at that moment", Aarti told Times of India.

"And my winning shot was the best shot I guess. I had to be inside a burning bus and my teammate had to get the keys and get me free from that bus. It was quite amazing", said Aarti.