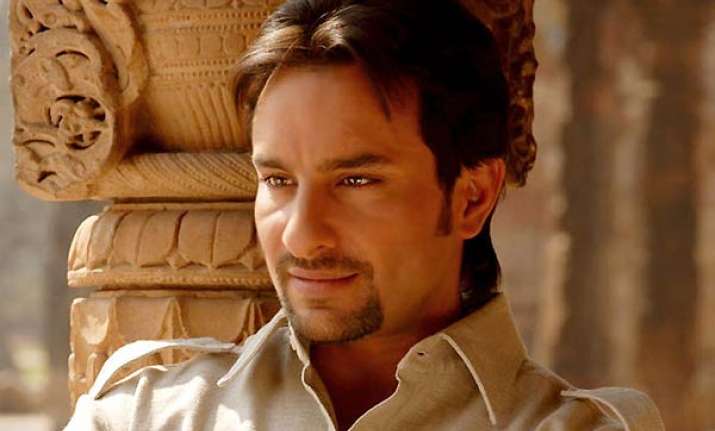 Mumbai, May 17 : Actor Saif Ali Khan, who will be seen next in Prakash Jha's 'Aarakshan', dealing with the issue of reservation, says the film has altered his perception and broadened his view about the subject.
'Aarakshan' is a high voltage drama based on one of the most controversial policies of caste based reservations in government jobs and educational institutions.
"Earlier when I got into this movie I was completely against reservation in my mind. I felt that things should be done on the level of merit. I don't want to be in a situation where a doctor who is got it because of quota, is operating on my brain. But after having done the movie there is another sight to it that most people in our country are under privileged and have no chance in life."
"And it is not like you can get a job without passing the exam or you can become a doctor without that certificate," Saif said.
"I feel even 10-20 per cent people of backward classes must be benefited out of this (reservation). I don't think you can govern the country by normal methods because it is a unique situation. So after doing this film I have altered my stance on reservation to certain extent. I think it should exist but to what extent and percentage that is debatable," the 40-year-old actor opined.
Saif essays the role of a Dalit named Deepak Kumar.  Apparently, a Dalit group—The Dalit Suraksha Samiti in Kanpur is angry over Saif being cast as a member of the backward caste in the movie. Considering the actor's real life royal background, his role of a Dalit has been construed as an insult to the community. The group has sent a letter of protest to Jha's Patna office.
To which Saif says, "Now one is used to all these kind of objections. Sometimes there is relevance or a point in such objections and sometimes for no reasons objections are raised.  It is difficult to make everyone happy. It is wrong on their part to raise objections without watching the film. I don't know understand as to why they have objection as in because of the way I was born. I feel they will be happy after watching the movie."
About politics Saif said, "I can't bear politics. I read newspapers and I am aware about the politics of our country.  I think I am in right profession for me as things keep changing every now and then. You get immersed in one world and then you go into other world."
The film, starring Amitabh Bachchan, Saif, Deepika Padukone, Manoj Bajpayee and Prateik Babbar in pivotal roles, releases on August 12. PTI