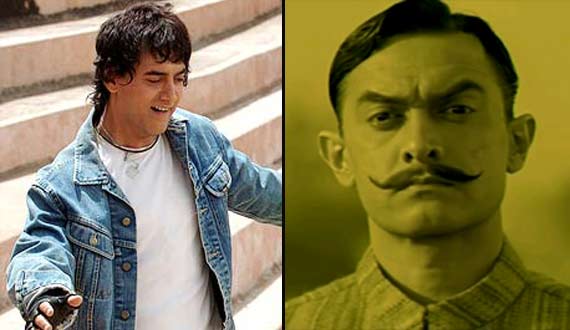 Rang De Basanti
Aamir sported a completely different look for his venture 'Rang De Basanti.' After long hair and moustache in Mangal Pandey he adopted a completely formal, college going, funky and fashionable style for Rang De Basanti. Aamir also played revolutionary Chandrashekhar Azad in the film, sporting a moustache for the role.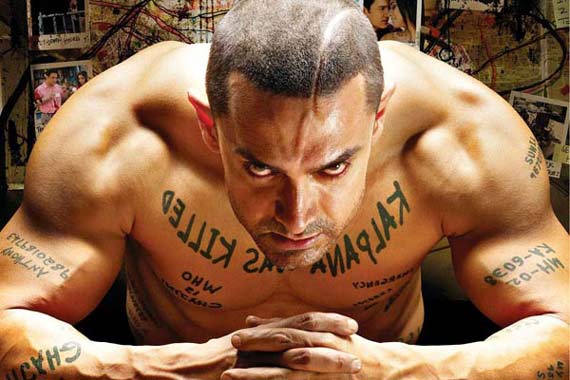 Ghajini
Ghajini's hairdo is probably the most copied hair style by the youngsters. His tattooed body, eight pack abs and a unique hairstyle helped him cross Rs. 100 crore first time for any film in Indian market. That hairstyle itself is now named ghajini style. Aamir designed his whole promotional strategy on his hairstyle, giving people free hair cuts.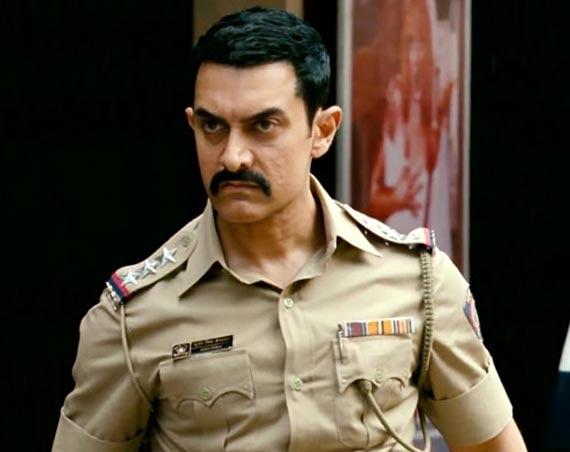 Talaash
After sporting a moustache in Mangal Pandey, Aamir again decided to do that but without the long hair. Aamir played the role of a cop in the supernatural mystery thriller Talaash.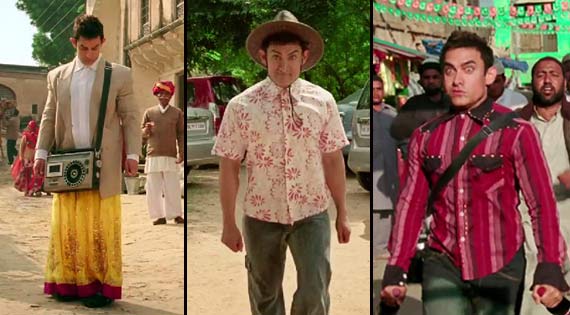 PK
The latest offering of Aamir Khan and Rajkumar Hirani, PK promises to offer a wholesome entertainment and Aamir's look has a lot to do with that. His big alien eyes, weird costumes are definitely first of its type in Bollywood. Aamir Khan's paan chewing character has dark red lips in most of the character. His look in PK is definitely wackiest not only of Aamir but of the whole Entertainment industry.
Not only in films,  Aamir Khan looks i tv commervals TV commercials. People used to watch TV only to see Aamir in the ad of Coca Cola and Tata Sky.