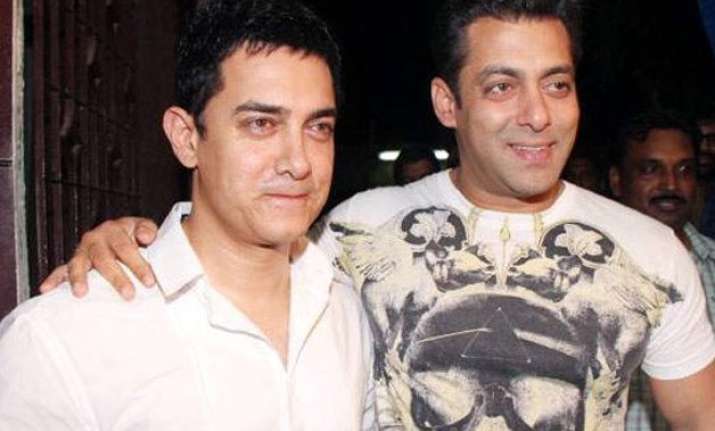 New Delhi: Just when we were getting satisfied over the news that the three biggest Khans of the industry have gone on to become best buddies, the worst happened.
The rivalry between the three Khans, Shah Rukh Khan, Salman Khan and Aamir Khan, has torn the industry apart in the past with celebs choosing sides.
Looks like history will be repeated again. And this time the reason is the movies in which they are starring are fighting over locations.
Salman Khan's Sultan is the love story of a wrestler and Aamir Khan's Dangal is loosely based on the real life story of wrestler, Mahavir Phogat.
The makers of both the movies have fixed Haryana as the location for shooting. Now, this has given sleepless nights to the makers of Dangal and Aamir Khan himself because both the movies will have the same scenic background.
Not only this, Aamir is worried over the fact that Salman's Sultan will release in Eid 2016. This will give Salman an upper hand because his teaser has sky rocketed the expectations of the audiences. Salman's star power will attract audiences to the theatres and by the time Dangal releases, they would have already seen another wrestling story.  Aamir is scared that this would prove to be a bane for his movie and box office collections later.  
Salman Khan's 'Sultan' is already posing trouble for Shah Rukh Khan's 'Raees' as they both have booked Eid for the release. After 'Raees', it looks like 'Dangal' will face the wrath of Salman's star power.
As viewers we are excited to see all three movies and finally it will be the box office collections that prove which Khan is triumphant!