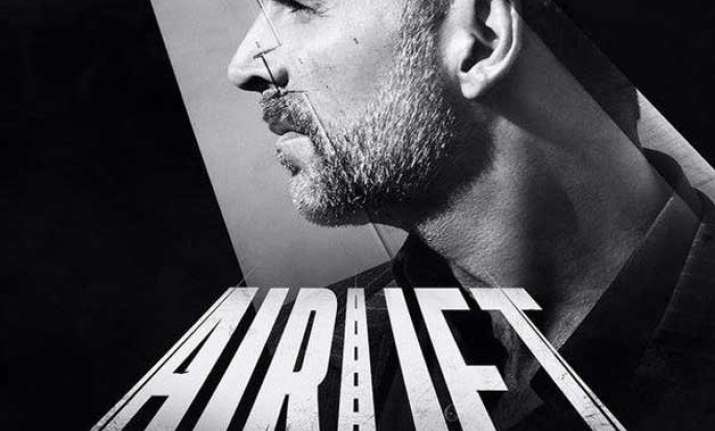 New Delhi: The response towards the recently released trailer of Akshay Kumar starrer 'Airlift' has been unanimous. It is being applauded in a big manner by one and all. In fact, the amount of appreciation that the trailer is receiving is very rare in today's scenario.
The untold story of the biggest ever human evacuation by India is winning hearts all over, ensuring an earth-shattering opening for the film. People are going gaga over Akshay Kumar's choices of films as he is maintaining a perfect balance between sensible and commercial cinema.
The 2:52 minute long trailer carries such immense patriotic appeal that it is hard to resist. We ourselves are so thrilled by the trailer that we decided to pick out its 5 most impactful moments that are sure to give goosebumps to every Indian-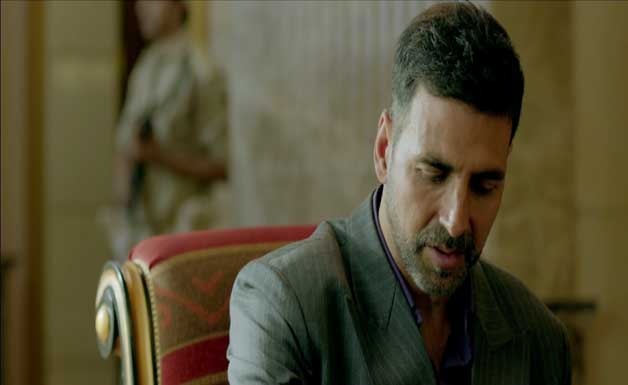 1- In this scene the major of the Iraq Army threatens Akshay Kumar and says, "Mauka hai family lekar nikal jao, social work me lag gaye toh phas jaoge Mr. Ranjeet." And he very calmly, in a subtle voice says, "Ji main phasne waalo me se nahi hoon."
The significance of his reply is that, at the end, every word of his sentence will come out to be true.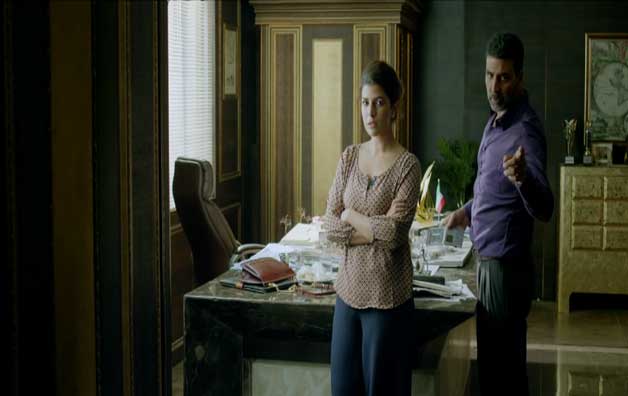 2- Terrified by the ongoing conditions in Kuwait, Nimrat Kaur, who plays Akshay's wife in the film, says to him, "Lets just leave. Just get us out of here." If he wanted he could have easily gotten out of the country with his family but instead, he decides to stay and help the fellow Indians.
He answers to Nimrat, "Mujhe bhi yahan se nikalna hai, lekin in sab (fellow Indians) ke liye arrangement karne ke baad."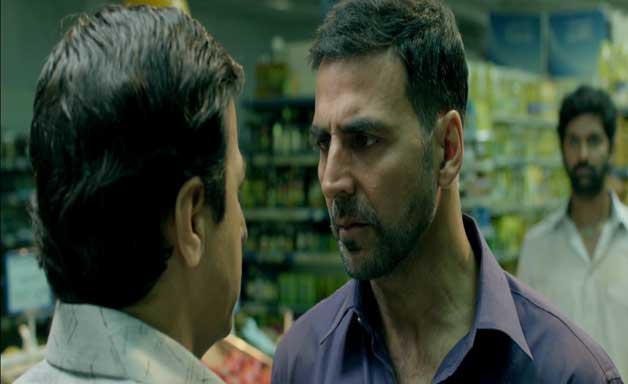 3- This is one of the most powerful scenes of the trailer. With a fierce look on his face, Akshay is seen explaining the power of unity to a fellow Indian. He says, "Humari koi aukaat nahi hai, agar humari pehchaan hai toh sirf ek ki hum Kuwaiti nahi Hindustani hai. Saath hain toh kuch hain, varna… nothing."
Now this is an evergreen dialogue and the way Akshay has said it, people will be remembering it for a long period of time.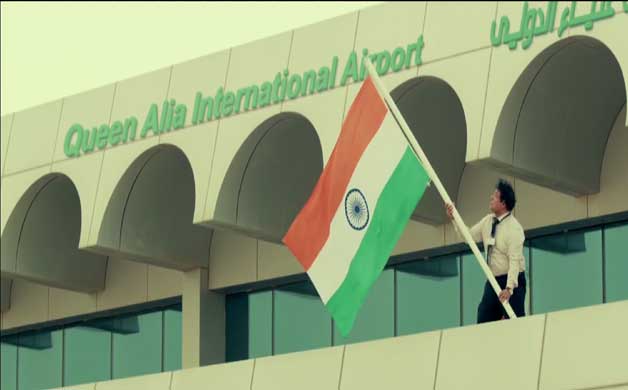 4- The intensity of this particular scene is such that you don't even need a dialogue to compliment it. Seeing the Indian Flag getting raised by a foreigner with Vande Mataram playing in the background, it will bring tears of joy in every Indian's eyes.
This scene will give you goosebumps every time you see it.
5- The best has been saved for the last. The trailer ends with a clap worthy dialogue by Akshay Kumar. One fellow Indian, named Ibrahim, says, "Vaise Dilli ko bhi kya kosna, yahaan bahut se hain jinki ginti me 10 din pehle tak Dilli nahi thi, Kuwaiti samajhne lage the apne aap ko."
To this, Akshay smiles and replies back, "Aadmi ki fitrat hi aisi hai Ibrahim, chot lagti hai na toh aadmi maa maa hi chillata hai sabse pehle."
Now watch the trailer again and relive these epic moments!