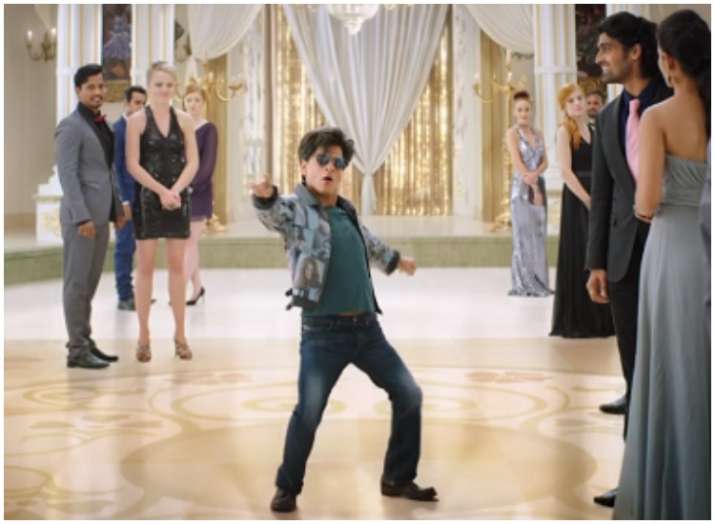 For the past month or so, Bollywood Badshah Shah Rukh Khan has been shooting for his upcoming drama 'Zero' in the United States. The news came in from the film's director Aanand L. Rai. Announcing the beginning of the climax, Rai tweeted a Hindi quote penned by Mirza Ghalib along with the news.
Taking to his Twitter handle, Aanand l Rai said, "हर एक बात पे कहते हो तुम के तू क्या है, तुम्हीं कहो के ये अंदाज़े-गुफ़्तगू क्या है. रगों में दौड़ते फिरने के हम नहीं क़ायल, जो आँख ही से ना टपका तो फिर लहू क्या है.!!! Shooting climax on stage 21 for 21 DEC 2018 #zero".
हर एक बात पे कहते हो तुम के तू क्या है, तुम्हीं कहो के ये अंदाज़े-गुफ़्तगू क्या है. रगों में दौड़ते फिरने के हम नहीं क़ायल, जो आँख ही से ना टपका तो फिर लहू क्या है.😊!!! Shooting climax on stage 21 for 21 DEC 2018 #zero pic.twitter.com/no1SrHKhbE

— AANAND L RAI (@aanandlrai) June 18, 2018
The new Zero teaser features none other than SRK's closes friend Salman Khan. In no time, the teaser has already trending on the internet and we're not even wondering why. After all, how often do we get to see our Karan-Arjun aka Salman-Shahrukh together on silverscreen.
In the video, Shah Rukh Khan and Salman Khan are seen in identical leather jackets. The duo share amazing camaraderie on the screen while they dance off on a peppy Bollywood track.
However, another interesting fact about Zero teaser is that the makers have planned to release the teaser which goes by the name 'Zero Eid Teaser' on June 15 as an Eid offering to the people. However, the teaser was attached to premier of Telugu movie Naa Nuvve in the US on Wednesday. Soon the snapshots of Shah Rukh Khan and Salman Khan from the teaser started floating on the internet. Some ardent fans of SRK pleaded the netizen not to share the pictures and videos on social media until the makers drop the teaser officially. On June 14, Shah Rukh Khan himself tweeted the official teaser from his Twitter handle.