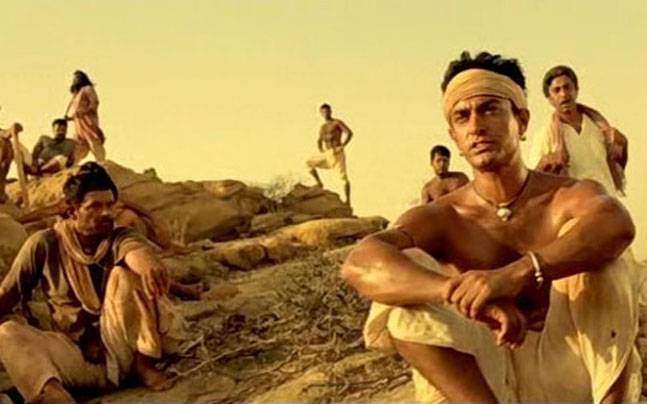 March 22 marks the special day of World Water Day and, Bollywood is not always about glitz and glamour. Once in a while, Indian cinema talks about burning issues of our times and, help in spreading awareness among the people. On the occasion of World Water Day, we bring to you some of the best Hindi films that highlighted water scarcity issues.
Lagaan (2002)
The Aamir Khan starrer film which created history not only talked about British rule and cricket but also focused on value of water. The entire village was hit with drought and when rain finally arrived, the villagers rejoiced in utter happiness.
The villagers were not only under the tyrannical rule of the merciless British captain Andrew Russell, they were in the throes of a drought that has rendered them unable to pay their annual 'lagaan'.
The masterpiece also starred Gracy Singh and Rachel Shelley.
Kaun Kitne Paani Mein (2015)
Nila Madhab Panda's, 'Kaun Kitne Paani Mein' focussed on water crisis issue. Made in collaboration with a Canada-based NGO-One Drop Foundation, the filmmaker executed his efforts beautifully while carrying an underlying theme of water conservation. 
The movie's central theme revolves around what could happen to future generations if attention is paid to conserve water.
The film had power-packed cast such as Kunal Kapoor, Radhika Apte, Saurabh Shukla and Gulshan Grover.
Jal (2014)
With backdrop of water scarcity in Rann of Kutch, Jal, communicated a complex and intriguing story of love, relationships, enmity, deceit and circumstances that bring about the dark side of human character.
First-time director Girish Malik crafted a starkly beautiful, at times dazzling, vision that reinforces water as our most valuable and perhaps most vulnerable commodity.
The film had Purab Kohli and Tannishtha Chatterjee in the lead roles.
Well Done Abba (2010) 
The film set largely in a little village near Hyderabad told the story of a common man and his quest to build a well on his patch of agricultural land at a time when water is becoming increasingly scarce in his corner of the world.
Dirceted by Shyam Benegal, the film had Boman Irani and Minnisha Lamba in the lead roles.