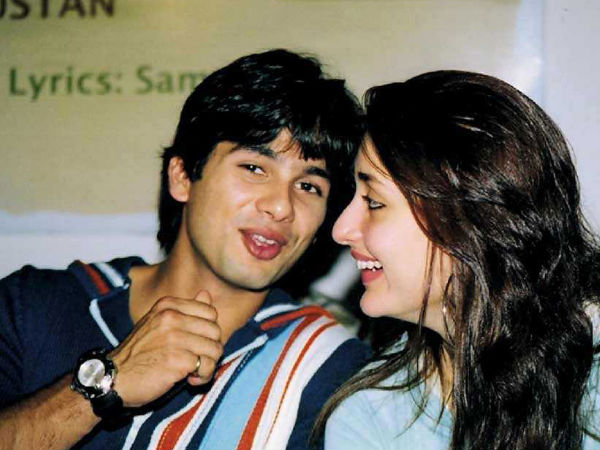 Shahid Kapoor and Kareena Kapoor were once the favourite lovebirds and the most talked about couples of B-Town. However, they parted ways for some reason in 2007, and never seen together even in films for a long time. Despite the years past since their dating scene, any news about the ex-couple becomes the topic of the town.
Shahid and Kareena were not on talking terms and recently, the two crossed an awkward path at a fashion award show. But, apparently, the news turned out to be untrue as recent reports suggest that Kareena and Shahid were quite cordial, and even had a hearty laugh when they met at the event. 
An eyewitness told a leading tabloid, "Shahid entered the room when Kareena was doing a set of solo pictures with the celebrity photographer. The actor not only greeted her, but also said some funny things about her dress to make her laugh. Shahid and Kareena were extremely comfortable; he watched her being shot and even suggested an improvisation that could enhance the display of her floor-length dress. Their interaction seemed very normal."
After a few minutes, the duo was joined by Sonam Kapoor and Jacqueline Fernandez. ''Sonam and Kareena shot pictures together. While Jacqueline shot her pictures, Sridevi and Deepika Padukone also entered the scene. They, too, completed their photo-shoots before Shahid, which he had insisted upon since he didn't want them to wait.''
Could that be true? Have Shahid and Kareena let bygones be bygone?