Follow us on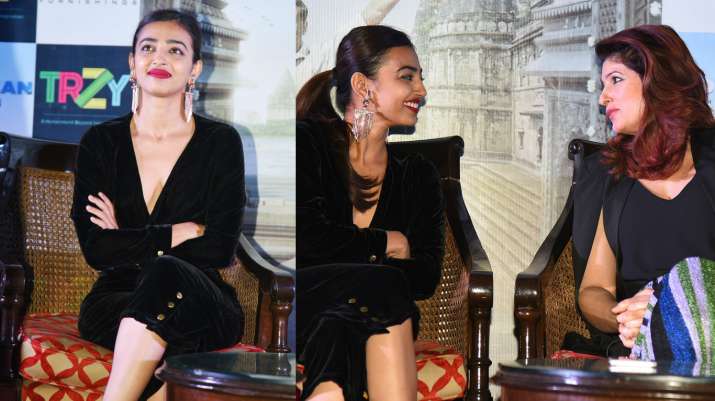 It was a jam-packed media interaction session for PadMan actor Akshay Kumar, Radhika Apte, producer Twinkle Khanna, director R Balki and real PadMan and innovator Arunachalam Muruganantham in Delhi. Soon after coming inside the hall, Akshay being humble as he is apologised to all media persons for arriving late. The session was not just about the movie but also focussed on women issues and breaking the taboo around menstruation. With the presence of two power ladies, Radhika and Twinkle who never mince their words, the session had to be meaningful.
How does she tackle things on shoot while having periods? Replying to this, Radhika said, 'I tell my director' as simple as that. ''Whenever I am on my periods and I shoot, I clearly tell my director to not make me run several times. I am completely open because when you are vocal about it then it helps other people to get rid of their shame''.
Talking about the awkwardness among family members whenever sanitary napkin advertisement appear on television, Radhika said, ''After PadMan, we hope that next time when there is an advertisement on TV, one will not go for loo or turn head away.'' Adding to this, producer and author Twinkle said that probably after PadMan, instead of showing blue liquid, ad makers will start using red fluid in sanitary pad advertisements.
PadMan producer also made it clear that she doesn't support menstruation leave. ''There are lot of people who think that women should stay inside. Why should we give them another reason to confine women to the houses? If you have intolerable pain, then just ask for leave as you do while being sick.''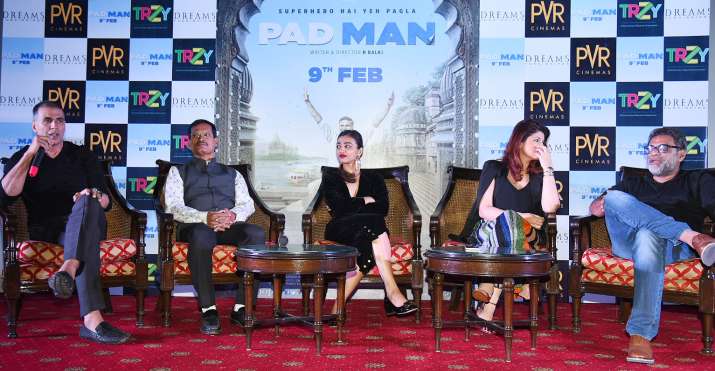 Emphasising financial stability of women, she said, ''Being financially independent is important for women as then only they can be fearless.'' Recently, there was a debate about biodegradable pads as most of the sanitary napkins possess a threat to the environment. On this Twinkle said, ''In the film, we are talking about Murugunantham's pad which is 90% organic and he is trying to reach the 100% level. It easily gets decomposed.''
''Will PadMan act as an ice-breaker between parents and kids regarding menstruation?'' Answering it, Akshay said, ''From now onwards, parents will show PadMan DVD to their children.'' He also said that sanitary pads should be free in rural areas. Akshay and Twinkle are known to be a quirky couple. Their wit and humour were seen when Twinkle said that it took her nine months to convince Akshay for the film, during that period one could have had one more child.''
When asked about PadMan challenge, it was Muruganantham who took the mic to answer. He said, ''The purpose behind this is to create awareness about menstruation. I wanted every father, brother, uncle to discuss it.'' 
Akshay who is known to do socially-relevant films said that after the release of Toilet: Ek Prem Katha, they are building toilets across Juhu beach. He will also continue talking about the menstrual hygiene of women even after the film's release. 
Keep watching our Facebook page for all updates