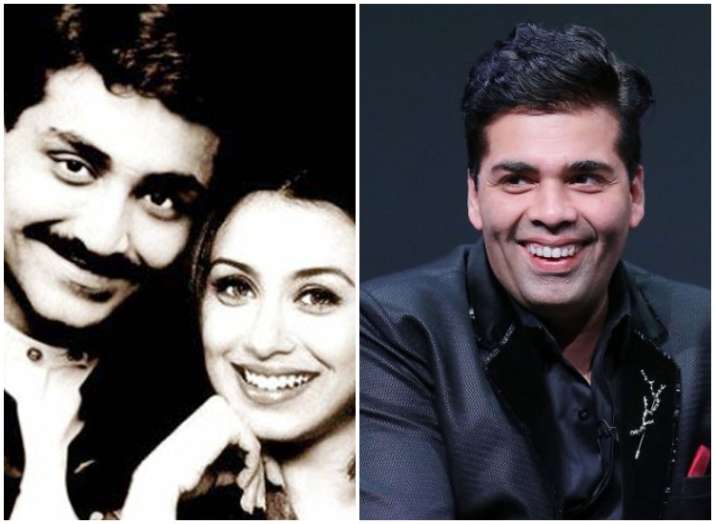 Rani Mukerji, who has been enjoying her space as a wife to Aditya Chopra and a mother to Adira, is making a comeback with Hichki, in which she plays a teacher with Tourette's syndrome.  The Kuch Kuch Hota Hai actress is currently promoting the YRF film at various occasions and speaking about her personal life too simultaneously. 
We all know, Rani Mukerji and Karan Johar are great buddies. But their camaraderie doesn't mean she would have married someone like him. That's what made Rani trend today. 
In an interview to a leading news channel, Rani spoke at length about her relationship with the Yash Raj Films boss and said that she decided to marry him because he is "extremely private" just like her. The Hichki actor has revealed that she wouldn't have fallen in love with hubby Aditya Chopra had he been as "social" as KJo.
"For Adi, I feel if he was to be like Karan Johar, I don't think I'd have fallen in love with him. Karan is everywhere, he is so social and he is the life of a party. Every day he is doing something or the other. The thing with me is that I need my family at home. I am a very family oriented person, I would go mad if my husband was working; as it is half the time he is in the studio. Imagine, him having a social life beyond his films. Half the time, I would not get to see him. I am very happy and content that he (Aditya Chopra) is not a social person. After his work, he comes back home to me," Rani discussed in the interview.
Further elaborating on this, Rani said, "The reason why I fell in love with my husband was because he is extremely private. For me, after being in the industry for so many years, he was one person I really respected. It is very difficult to respect people in the fraternity as you know the inside out of everything. So, Adi was one of those rare people who I really respected, who I still respect, because of his ethos, work pattern and the way he is. Because I am private myself, it makes us a really good couple because we are very happy going nowhere." 
Rani is promoting the movie herself and even visited the set of Bigg Boss prior to the release set to take place next month.