Hollywood star Vin Diesel is completely smitten by Deepika Padukone and he failed to contain this emotion at a recent interview. During his conversation to leading entertainment journalist Rajeev Masand, the actor was shown a video of Deepika and his smile gave all his emotions away.
About his 'xXx: The Return Of Xander Cage' co-star Deepika, Vin said that she is extremely special to her.
In the video that Rajeev showed Vin, Deepika was seen saying that she loves her 'Teddy'. Deepika then asked her teddy Vin two questions; one, what was his favourite scene from the movie and second what was the one moment which was dear to him in all the time they spent together.
On seeing this video, Vin couldn't stop gushing over Deepika. He said, "First of all, I love her so much and we have so much natural chemistry".
Vin then went on to tell the tale which is known to almost every cine buff by now; the one about how he wanted to cast Deepika in 'Fast & Furious 7'. He said that sooner or later, him working with Deepika was bound to happen.
"All of my moments with her are beautiful," said Vin.
Vin said that Deepika agreed to 'xXx: The Return of Xander Cage', only after the former agreed that they would have a première in India.
The action star then said "My love for her can't be put in words". Answering Deepika's question about his favourite moment from the movie, Vin said it was the one in which he lifted her in his arms.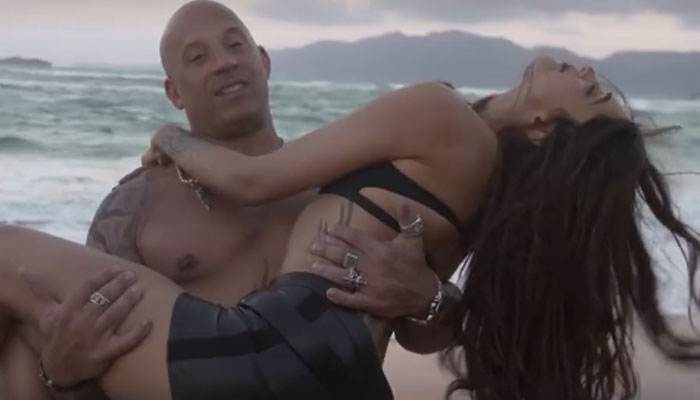 Well, Deepika has definitely cast a spell on Vin.