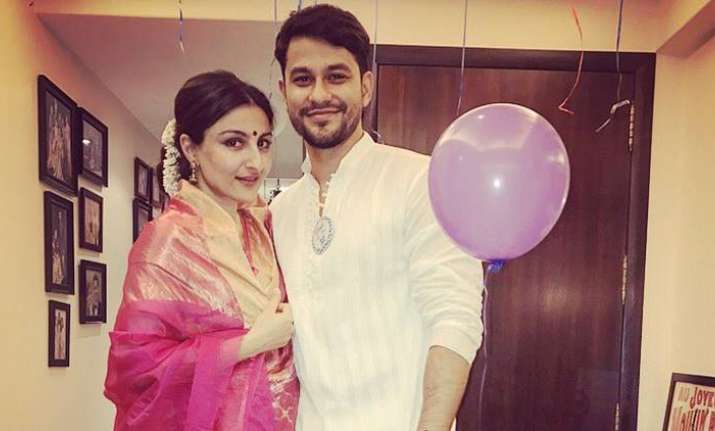 Actress-author Soha Ali Khan said that she decided to ditch all chemical-laden products when she got pregnant. Soha, who is married to actor Kunal Kemmu, gave birth to their daughter in September 2017. "Ever since I became pregnant, that's when I made a change to move from anything that has chemical in it to things that were 100 per cent natural," Soha said. 
"As a new mother, I don't want to be around toxins because I like the fact that they say that what you eat is what shows on your skin and the other way round that what you put on your skin you should be able to eat. I like that kind of realistic approach especially around Inaaya now," she added. 
The actress, who launched a Ayurveda skincare brand in India on Wednesday, said that her beauty routine is cleansing twice a day. 
"In the morning when I get up, I cleanse, moisturise and then use a sunscreen. Through the day, I often don't have time to do anything else but in the evening I make sure to take off my make-up properly," she said. 
She said that one needs to put in special attention to skin with the ageing process. "The older you get, you don't take yourself for granted in a way that you do when you were a teenager. So now I make sure that at the end of the day, I want to wash all the impurities off my face that I have accumulated, so I use a cleanser as I have dry skin," she said. 
Saif Ali Khan's sister Soha, who turned mother last year can often be seen clicked with daughter Inaaya.
On the brand coming to India, Soha said: "I'm very excited that they are launching in India...They have great plans like launching 50 stores in India."
(With IANS Inputs)