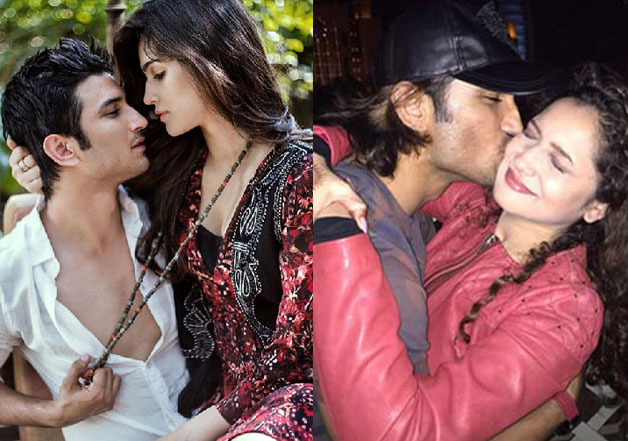 New Delhi: Ever since actors Sushant Singh Rajput and Kriti Sanon started shooting for 'Raabta' in Budapest, rumours went rife about them being dating in real life.
A lot has been reported about their alleged relationship until now but both Kriti and Sushant have been playing down the reports in strong words on social media. Though, it didn't work as not many were convinced and the rumours continued to float.  
Now a latest report in media says that the entire 'love story' of Sushant and Kriti was a well-planned marketing strategy for the film, which will release in February 2017.
"Both Sushant and Kriti are very much single, but everyone knows that link-up rumours always benefit films. To top it all, 'Raabta' is a romantic movie and the audience likes to believe that the chemistry between the stars is for real. Such films become hot property when it comes to finding distributors as well," an entertainment portal reported quoting the source.
The report further states that both Sushant and Kriti were okay with the gimmick but the plan backfired when media took it too seriously.
"This is not the first time such gimmicks have been used, so actors understand. The only difference is that the rumours started floating early so that a strong buzz is created by the time Raabta releases. But that ploy backfired when Kriti and Sushant started getting bombarded with questions about their affair almost every day. Now, they are tired of it," the source added.
Meanwhile, some other reports in media say that Sushant Singh is looking to get back with girlfriend Ankita Lokhande with whom he broke up a few months ago.
Apparently, the two of them have decided to give their relationship another chance. Sushant has reportedly taken some time off from his busy schedule and is trying to mend things with Ankita. They have been spending time together and sorting things out.
Well! It seems Sushant Singh Rajput has taken a wise decision by not indulging too much in the gossip and making effort to take his personal life back on track.
If this happens to be true then maybe the love story of Sushant and Ankita will see a new chapter.