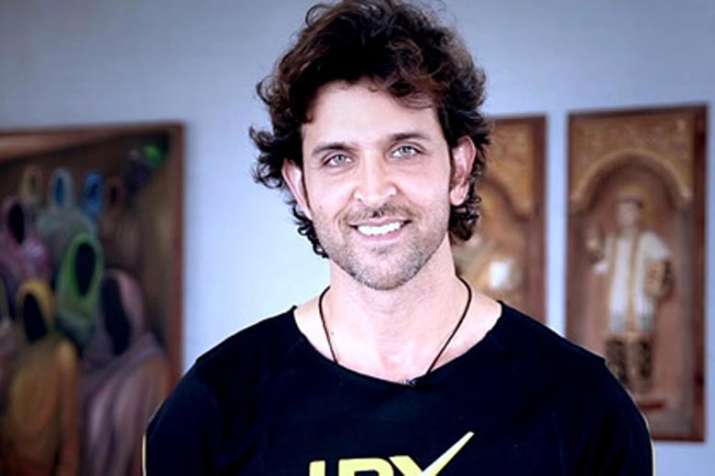 You must have watched the superhit Bajrangi Bhaijaan a number of times by now? We all loved Salman Khan as Pawan Kumar Chaturvedi in the flick and couldn't have imagined anyone else playing the role better than him. This film earned crores and became popular even in the neighbouring country Pakistan. But do you know why we're talking about Hrithik Roshan and Bajrangi Bhaijaan right now? There's a connection between two. Didn't get it? Let us explain. 
You will be shocked to know that Kabir Khan finalised Hrithik Roshan for the role of Pawan Chaturvedi in the film. According to Ex-Film Producer and Film Critic Jai Prakash Chouksey, Popular filmmaker S.S. Rajamouli, the man known for Baahubali, went to Rakesh Roshan with Bajrangi Bhaijaan's script. He wanted Hrithik Roshan to play the role of Bhaijaan in the movie. But Hrithik Roshan's father Rakesh Roshan denied the amount for the script which Rajamouli wanted. After this, Rajamouli went to Salman Khan who offered him the amount happily. 
Many people in Bollywood find Rakesh Roshan a tight-fisted man when it comes to money. This habit of him lead to his own loss. He lost a golden opportunity. Otherwise, Hrithik Roshan could have done a marvellous movie like Bajrangi Bhaijaan instead of Salman Khan. This single movie could have changed things for the actor. 
In the coming time, Baahubali fans are going to get  yet another treat. Baahubali writer's 'Aarambh' is all set to hit the silverscreens. Reports are rife that this movie was helmed even before Baahubali, but after immense and bombastic success of Baahubali, the makers decided to dub the film in Hindi.