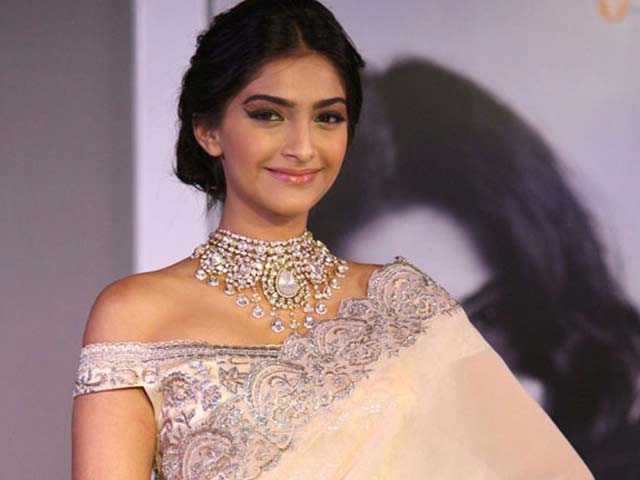 Sonam Kapoor and trolls seem to go hand-in-hand as the actress always manages to make big headlines thanks to trolling. The Neerja star who is not afraid to speak her mind becomes the target of online bullying and, people often take a dig at her.
Recently, Sonam wrote a column on Hindustan Times where she openly talked about trolls and gave her haters a perfect reply.
While the column was upbeat and reflected Sonam's heated expressions, members of the social media took no time to make fun of it.
In the column, Sonam Kapoor said , "You might call me a 'bimbo', a 'naachne wali', but you know what, I'm a terribly self-assured woman. I have a strong sense of self and I don't need you to tell me who I am."
Expressing her opinion on trolls, the actress said, "The trolls can be sexist and judgmental but I know I'm smart and capable of expressing an opinion. I'm a successful woman, a feminist, a humanist, a national award winner and I say this with a great sense of pride and satisfaction: I get to live a fairy tale life every single day. I walk the international stage, I'm an avid reader with a library full of books, I am a consumer of news, an engaged Indian and so very capable of having a discussion on any issue, with anyone. Just because I'm an actor, it doesn't mean I can't have an opinion. I've spoken up often."
However, when she went on to talk about the National Anthem, Twitteratis went crazy and once again targeted Sonam for her foolishness.
"I love my country but for some of you — and you're the bigots, not me — I become 'anti-national' only because I ask questions or choose to be critical. Listen to the national anthem… recall the line you heard as kids, 'Hindu, Muslim, Sikh, Issai", Sonam wrote.
Here's some really mean tweets against Sonam Kapoor
​
#SonamKapoorQuotes
.#SonamKapoor you showed to the country exactly why supreme Court ordered playing national anthem in cinemas. pic.twitter.com/iXCx4nB8DU

— Gitanjali D.S (@Gitanjali_DS) April 21, 2017
*heaven*
When Rabindranath Tagore read all the #SonamKapoorQuotes pic.twitter.com/kfodBYJypb

— Amit A (@Amit_smiling) April 21, 2017
Pigeon is the National Bird of India 🇮🇳 #SonamKapoorQuotes pic.twitter.com/VcTfxKhn2u

— BᏗᏝᏗᏠᎥ (@Balaji_201) April 21, 2017
Here's our National Anthem & I've even used a Torch 🔦 but couldn't find Hindu, Muslim, Sikkh, Isaai ! #SonamKapoor 😕😕 #SonamKapoorQuotes pic.twitter.com/qii1Vd8yC6

— Ravi 🇮🇳 (@hypernationlist) April 21, 2017
Anil Kapoor after listening #SonamKapoor's version of National Anthem: pic.twitter.com/dg1wcRdbQu

— IMRAN KHAN (@imranmkkhan) April 21, 2017