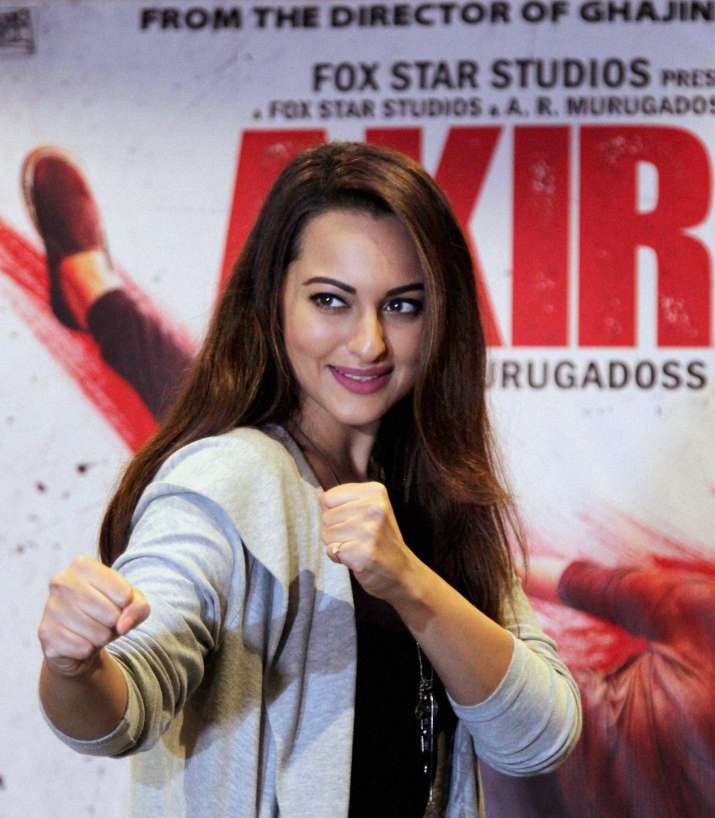 She is the daughter of veteran politician Shatrughan Sinha but actress Sonakshi Sinha feels that she doesn't have the aptitude for politics. She said won't join politics hinting that she is better without it.
"No, I think I am somebody who doesn't have the aptitude for it and just because my father is a politician doesn't mean even I should jump into it," Sonakshi told IANS.
The actress is currently busy promoting her forthcoming film "Akira", and says her father is craving to watch it.
She said: "My father is craving to watch it. My mother watched it and told him about it, so now he is eager to watch it. He loved the trailer and he could see the hard work that has gone in to make this film."
"Akira" sees Sonakshi's character coming to Mumbai from Jodhpur where she gets into a tiff with the goons of the college she enrolls in.
Presented by Fox Star Studios, "Akira" is directed by A.R. Murugadoss, who had previously directed Sonakshi in the film "Holiday: A Soldier Is Never Off Duty".
The film will release on September 2.
With IANS inputs