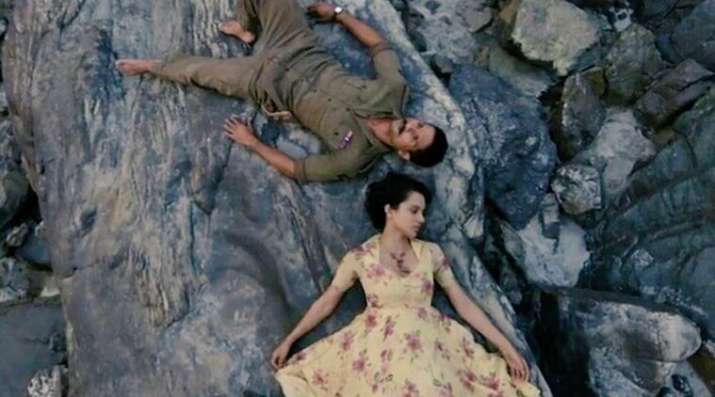 When "Rangoon" hit the cinemas on February 24 with star-studded personalities such as Kangana Ranaut, Shahid Kapoor and Saif Ali Khan, everyone expected that the film would be a hit at the box-office. But, it got off to a real disappointing start as "Rangoon" managed to collect only Rs 6.07 crore on the first day of its opening.
However, everything doesn't seem to be lost. Vishal Bhardwaj's film is said to have collected around about Rs 7.50 crore on its second day, taking its total to a decent Rs 13.57 crore.
However, trade analysts are not satisfied with the results. With 1800+ screens and amazing star cast, everybody has high hopes. Nonetheless, it is expected that the film might kick-start on Sunday, which will help to increase the box-office collection.
"Rangoon" had been the centre of Bollywood's attention for a long time. The Vishal Bhardwaj directorial released amid a lot of buzz and curiosity. But unlike expected, the film didn't particularly receive a massive opening. 
To say that Kangana Ranaut has played a major part in keeping the excitement around the film won't be wrong. 

 

 The trailer of the film definitely hinted that the Vishal Bhardwaj film had a different story to tell, way different from what Bollywood audiences have witnessed over the years. 
It was set during the time of World War II and reportedly traced the story of Fearless Nadia, Bollywood's first original stunt-woman, who is still remembered for her fiery role in the movie Hunterwali. 
With songs like "Bloody Hell", "Mere Miyan Gaye England", "Tippa", the movie has received the right kind of publicity from the very start. However, will it do the trick on the box-office as well?