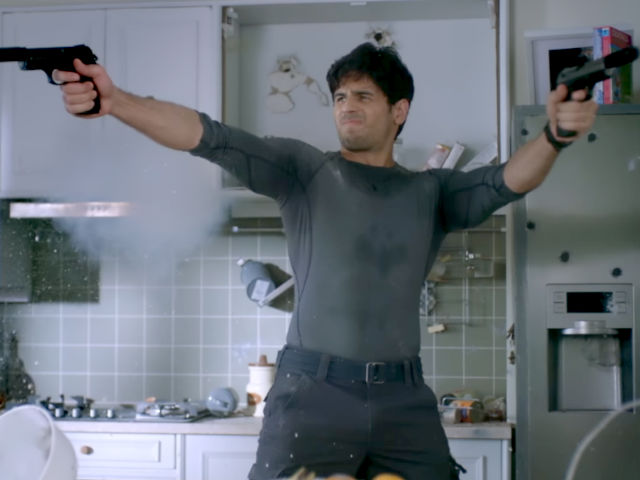 Sidharth said that hand-to-hand combat techniques have been used for the action sequences in his forthcoming film "A Gentleman: Sundar Susheel Risky", and they are all doable. The actor was trained for the action sequences by the Hollywood action choreographer Cyril Raffaelli, known for his work in films like "Tekken" and "The Transporter".
Sidharth said in a statement: "It's purely hand-to-hand combat. We had an action choreographer from Paris. Cyril Raffaelli has done loads of Hollywood films and he was training me. So, whatever action you see is all doable, it's all hand-to-hand technique."
Giving more insight into the action choreographer, director Raj Nidhimoru said: "Cyril is one of the first guys who started Parkour, and is very good at hand techniques." "Sid trained for quite a few weeks, and he's got some really good moves now. So nobody can mess with him," he added.
Also Read: A Gentleman: Sidharth Malhotra thrashes rumours of kissing scenes being censored from the film
Produced by Fox Star Studios, the film is directed by Raj & D.K. It is set to release on August 25.
(With IANS Inputs)
For more news and views updates, please like and follow our Facebook page