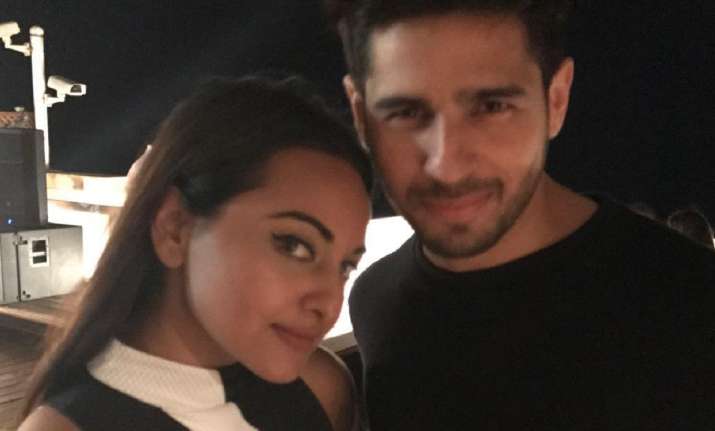 Actors Sidharth Malhotra and Sonakshi Sinha, who are gearing up for the release of their upcoming film Ittefaq, will not promote it. According to producer Karan Johar, it would not be easy for the lead pair to talk about the crime thriller without revealing the plot details. The trailer of the film released recently and it is well received by the movie buffs.
The film is the remake of the 1969 film of the same name that featured Rajesh Khanna, Madan Puri and Nanda in lead roles.
The film is directed by Abhay Chopra and also stars Akshaye Khanna in the role of a cop. 
"There will be no promotions as you never know what the actors or the director might say, what if they say anything by mistake. So, we have decided to keep them away from promotions, no interviews nothing. It's a producer's film," Johar said. 
"It is difficult to maintain the mystery of such films. 
It's going to be for the first time that we will have no promotions for the film from the actor's perspective," he said. 
Johar said it was great to revisit the thriller as he has always been a fan of the original film. 
"I have seen it three to four times and I am a big fan ofit. I also saw this one (the remake) while while the editing was going on... It is a true adaptation, it is not a straight copy. It is different from the original." 
Produced by Red Chillies Entertainment and Dharma Productions, the thriller is set to open in theatres on November 3. 
(With PTI Inputs)