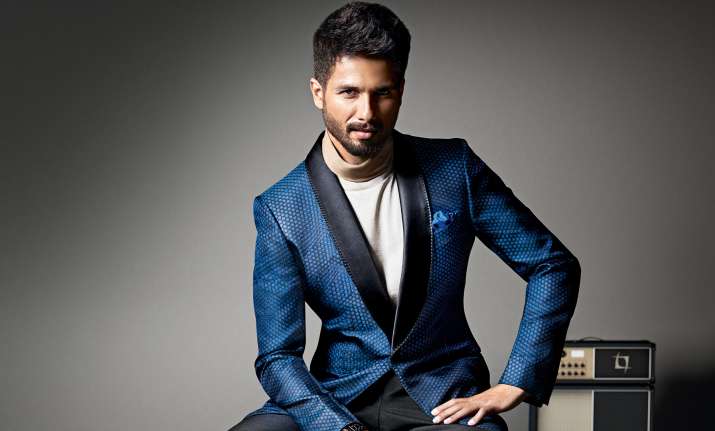 Actor Shahid Kapoor, who has reportedly been roped in for Sanjay Leela Bhansali's magnum opus 'Padmavati', has hiked his fee for the movie.
Reportedly, the actor is charging much more than the main lead of the movie Ranveer Singh.
As per the media reports, Shahid has charged around Rs8-10 crores for 'Padmavati'. On the other hand, it was reported that Ranveer is being paid around Rs6-7 crores for 'Padmavati' while Deepika has charged a whooping amount of Rs 11 crore for Bhansali's periodical drama.
"Shahid will be paid around Rs 8-10 crore for Padmavati which is the highest he has got till date. Usually Sasha gets paid around Rs 6-7 crore, but for this film he is getting a higher amount and the reason behind it is that he is playing the second lead. Also there was no other actor who was ready to play the role of Raja Raval Ratan Singh and SLB was left with no option but to pay this huge amount to Sasha", a source reportedly told an entertainment portal.
In fact, it was also reported that Shahid has put forward several other demands before signing 'Padmavati'.
Reportedly, the actor has asked Bhansali that he will begin shooting for the movie after a couple of months as he wanted to spend some quality time with his newly born daughter. Secondly, Shahid wants to share an equal screen space that of Ranveer Singh, who plays the antagonist in the movie.
Earlier, the media reports also suggested that that the 'Befikre' actor got insecure after Shahid was roped in for the movie.
Interestingly, neither the makers nor these celebs have yet made any official announcements about the cast of 'Padmavati'.
But if the reports turned out to be true, it will be a huge hike for Shahid Kapoor.