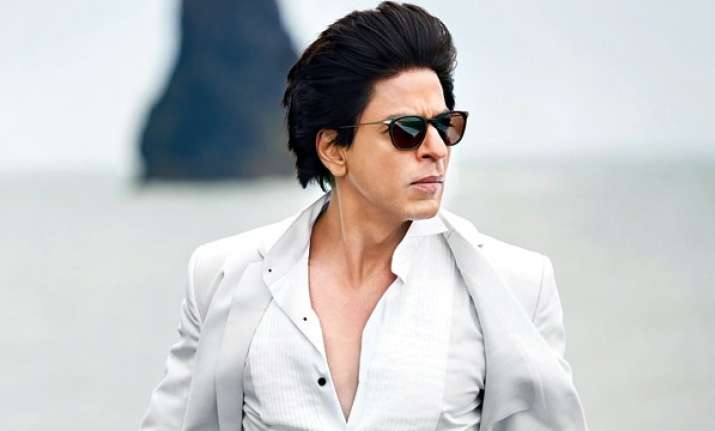 Shah Rukh Khan created a doodle sketch almost 20 years back, it has surfaced now and reports are that the doodle will be auctioned at Osian's The Greatest Indian Show On Earth 2 on June 22, according to media reports. The doodle displays Shah Rukh's fascination for France and it was reportedly in a film critic-journalist's collection. The buzz has it that the artwork is expected to be auctioned for no less than one lakh rupees. 
More about the auction
Along with SRK's 1997 doodle, the auction will also feature paintings of other Bollywood celebrities. Names of those celebs have not been revealed. Shah Rukh's way of expressing France is a mix of doodles that shows everything France is known for -- from Voltaire to the Concorde, from French kissing to L'amoure and the Eiffel Tower to the French Revolution. The sketch shows the creative side of the Raees actor. 
Shah Rukh Khan has also displayed his humourous side by sketching some typical Bollywood scenes like King Kong rescuing a girl by climbing the Eiffel tower while the girl is shouting clichéd dialogue, "Bhagwan ke liye mujhe chhod do". Two figures of a couple with text that says, "Tu Mera Hero No. 1". Osian founder-chairman Neville Tuli told Mid-day, "The rare sketch is more like a doodle-cum-drawing of Shah Rukh's visit to Paris. It provides a unique insight into the mind of a cinematic superstar in the making." The event is likely to be held at a Bandra hotel on June 22.
Meanwhile, Shah Rukh Khan, who is busy promoting his film When Harry Met Sejal, held a #AskSRK session with his fans on Twitter. He replied to all their queries about the film. In Jab Harry Met Sejal, SRK is cast opposite Anushka Sharma and directed by Imitiaz Ali.