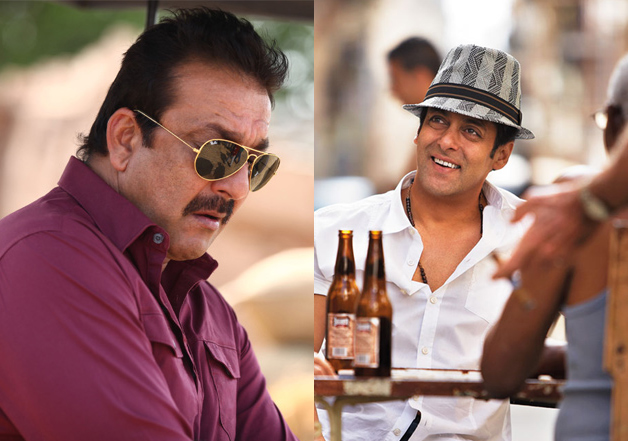 A fresh report published in a leading daily has the capacity to change the already rocky relationship between stars Salman Khan and Sanjay Dutt. The report suggests that Sanjay Dutt's biopic might clash with Salman's 'Tiger Zinda Hai' on Christmas 2017 at the box office.
Till now media reports hinted that Sanjay Leela Bhanali's 'Padmavati' may collide with Salman's movie but this new piece of information brings a new twist to it.
The news item further states, that Rajkumar Hirani is eyeing Christmas for the release of biopic. The movie which has Ranbir Kapoor in the lead role is expected to go on floors in January next year.
Now, Salman Khan has a history of giving blockbusters, so much so that leave clashing, his movies eat into the collections of movies releasing after them. If Sanjay Dutt's biopic clashes with TZH, it may turn out to be not a rewarding decision.
The biopic of Sanjay Dutt holds particular importance for the actor. The movie will tell his story to the people especially about his jail term and his drug abuse phase. It wouldn't be wrong to say that Sanjay might be banking on this movie to repaint his image in the public domain. Obviously, the 'Munnabhai' star would want more and more viewers to see the film, but the chances could be diminished by Salman's movie.
Salman and Sanjay's friendship has hit a rocky patch, reportedly. The Bhaijaan of Bollywood has avoided meeting Sanju Baba on more than one occasion. If this clash takes place then it will confirm Salman's indifference towards Sanjay. 
This said clash would be interesting on one more level. With the biopic going against 'Tiger Zinda Hai', it will also put ex flames Katrina Kaif and Ranbir Kapoor on opposite sides at the box office war.
Well, it is only a official confirmation which clear the air on these rumours.