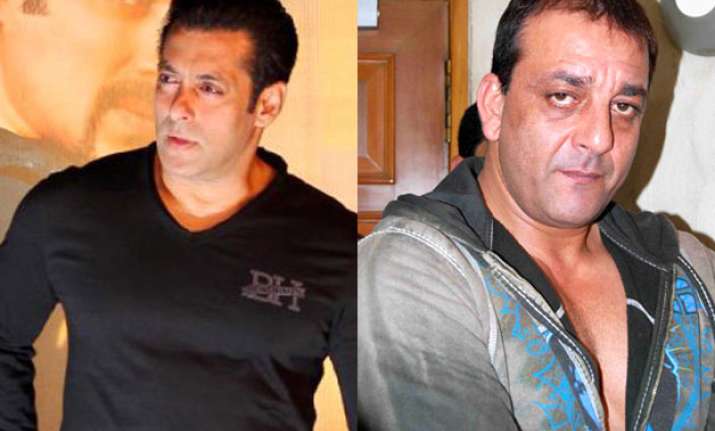 New Delhi: The friendship of actors Salman Khan and Sanjay Dutt has stood the test of time as all cine buffs know. As sad it is, looks like the duo have hit a rough road in their friendship and it might be very serious.
No, we are not making this up. Ever since Sanjay Dutt has been released form Yerwada Jail, there have been growing speculations about this wrong direction that their 'dosti' has taken.
It was highly expected that on Dutt's release, Khan will pay him visit. In fact, Salman was so happy that Sanjay is finally free after 21 years of ordeal, that grapevine was rife that he is hosting a party at his Panvel farmhouse for him. But, there have been no news of any such party being hosted.
It has been few days since Sanju Baba walked as a free man past those iron bars and Sallu Bhai has still not dropped any hints of meeting him. Especially when, stars like Shah Rukh Khan and Jackie Shroff have already met him.
If media reports are to be believed, Salman and Sanjay avoided each other recently at the wedding of a mutual friend. With so many indications, it gets on wondering why these two besties are keeping distance despite being in the same town.
Let us see when these two will actually meet. Will they or wont they? Leave your views in the comment section.