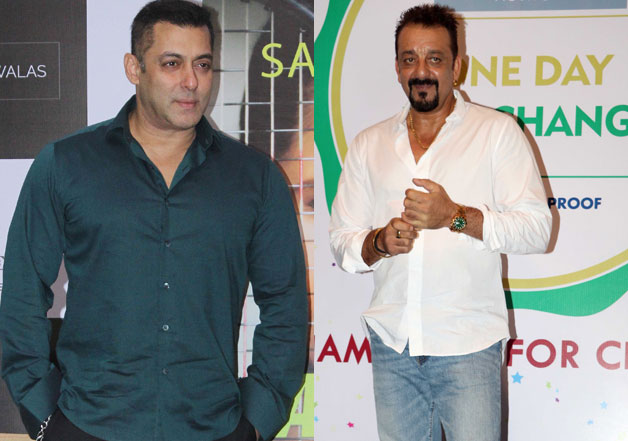 There was a time when people sung praises for the friendship of actors Salman Khan and Sanjay Dutt. Sadly, for all those who loved their brotherly bond things did not go as expected after Sanjay walked a free man from the Yerwada prison of Pune. It was likely that the two 'Saajan' stars would have a blast just like old days but that did not happen.
In fact, Sanjay and Salman have not even met since the former came out of jail. There have been many reports in the media lately about their fallout.
There have been many incidents in the past when the two actors came close to meeting each other but never actually did. Be it actress Bipasha Basu's wedding reception or the IIFA awards in Madrid, Spain; Sanju and Sallu never met.
But this might change soon. If media reports are to be believed, Sanjay Dutt's wife Manyata has sent an invitation to Salman for Sanjay's birthday bash on the night of July 28. On July 29, the 'Munnabhai' actor will turn 57.
A few weeks ago it was reported that Manyata is trying her best to reconcile their bond and this might be another one of her attempts.
Just like all the incidents in the past when Sanjay and Salman came close and went far, this party too will garner all the attention. Will Salman understand that this birthday is really special for Sanjay since it will be his first after being free? Will people see the two friends catching up like old times at Imperial Heights, Sanjay's residence and the venue? Only time will tell.