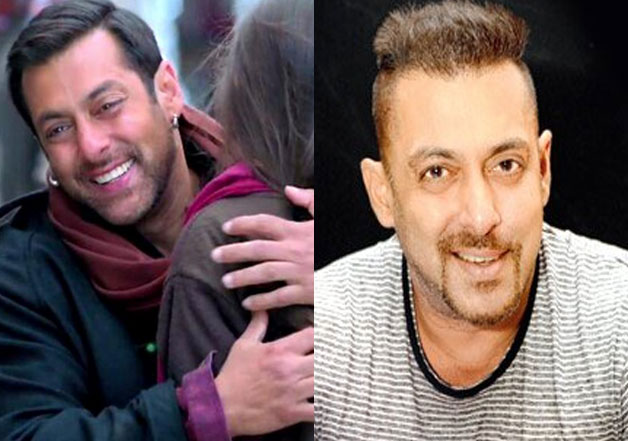 It has even not been in a month since superstar Salman Khan's last release 'Sultan' smashed box office records, and his fans are already waiting for his next Eidi. We all know that for the Eid release of 2017, Salman has teamed up with his buddy Kabir Khan for a movie 'Tubelight'.
This will be the duo's third movie together after 'Ek Tha Tiger' and 'Bajrangi Bhaijaan'. It is quite obvious for people to expect a blockbuster during the third collaboration of Salman and Kabir.
Just like expectations are already high from this movie, the anticipations too have sky rocketed. Everyone wants to know a little more about the movie, what it is about, what will Salman's role and what not. Well, we happen to have some answers.
'Tubelight' draws some similarities with 'Bajrangi Bhaijaan'. Just like the 2015 release, the 2017 upcoming one will be a cross border story set in the years of 1960-62 of the Indo-China war. Just like Salman's role of a simpleton in BB, this time too he will let go off his larger than life aura and settle for a plain character.
Reportedly, in 'Tubelight' Salman character is named Tubelight. In other words, in the Salman plays the role of a simple man who takes time to understand things due to which he is looked down upon by the society. The director reportedly has planned to tackle the Salman's character with sensitivity so as to not offend anyone.
Given the history of Salman and Kabir, it would be nice to see how they create another movie which strikes all the right chords with the viewers. Kabir, as a director should also be credited for pushing boundaries of Salman. It was under Kabir's lens that Salman once played an Intelligence officer (Ek Tha Tiger) and then a simpleton (Bajrangi Bhaijaan).
Speaking about the movie, Kabir Khan had earlier said, "It is about a personal issue. Can't talk about what exactly right now. Needless to say my films always have a political backdrop to them because that's what excites me and I find real. So Tubelight also has a little political backdrop."
Apart from Salman, there is a big question mark on the rest of the cast. However, grapevine is abuzz that actress Deepika Padukone has been roped in for the movie. It is also being suggested that she will soon join the unit for a 80-days schedule in Ladakh.  There has been no official announcement from the makers yet.