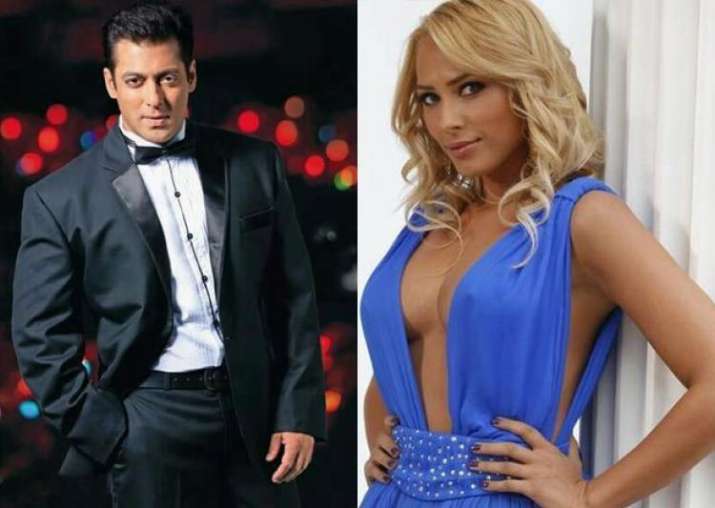 Superstar Salman Khan's wedding has been one of the hot topic in Bollywood and nation, for a long time.
The 50 year old actor has dated many beauties in the past, and seemed close to getting married a few times. His relationship with Somi Ali, Sangeeta Bijlani, Aishwarya Rai and Katrina Kaif occupied tabloid gossip column for a long time.
 But, it seems, luck never favoured the superstar as far as nuptial knot is concerned, in the past.  
Salman, who would be fit to retire in a decade, is still the most eligible bachelor of the country.
The question of Salaman's marriage always pop up whenever he appears in public.
His friends, family and fans want the 'Bajrangi Bhaijaan' actor to become a dulha, as soon as possible.
 However, he has been dodging the question for a long time.
The news of his marriage is rife again this time following his rumoured love affair with Romanian model Iulia Vantur.
Both, Salman and Iulia never accepted the relationship, in public. But their behaviour and bonding have hinted enough to media and fans to see them as a couple.
One the things which was stopping Salman to say "yes" to his lady loves in the past was the serious criminal cases pending against the superstar.
The Bandra boy had once confessed during an interview to India TV's Editor-in-Chief Rajat Sharma on Aap Ki Adalat that he will get married after all the criminal cases against him reach to the culmination point.
The road to marriage, now, seems to be clear for the superstar after he was acquitted by the Rajasthan High Court in the two Chinkara poaching cases pending against him for almost two decade on Monday.
It may be noted that he was also given a clean chit in 2002 hit-and-run case earlier this year by Bombay High Court in which the actor was charged of culpable homicide not amounting to be murder.
If this is not all, Salman Khan has recently announced his wedding date as well. He had mentioned that he will tie the knot on November 18. Though, he refused to mention the year, the speculations are rife that he might be walking down the aisle this November itself.
November 18 is the auspicious date for the Khan family, as Salman's parent got married on the date. Besides, his sister Arpita was also wedded on the same date.
Let's see if Salman make the announcement anytime soon.