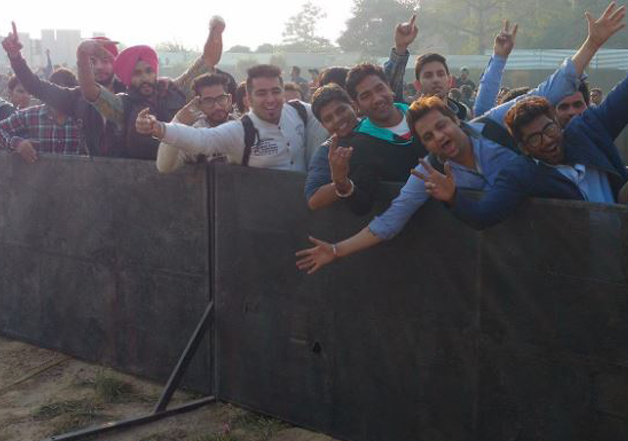 Standing in queue is something that almost every Indian may have experienced by now, courtesy the demonetisation move by Prime Minister Narendra Modi last month. The ban on higher currency notes of Rs 500 and Rs 1000 pushed citizens to queue outside ATMs and banks; and many of them ranted about this inconvenience.
However, there was one place where no one complained about spending hours in queue- the Roadies Delhi audition. Youngsters thronged the venue Expocentre in Noida last Sunday for the audition this year. The queue that led to the venue was as long as one kilometre with many aspirants being there since 3 A.M. in the morning.
While the temperature in North India is dipping which is bound to make one lazy, the youngsters showed no dearth of energy. Over 10,000 people showed up at the audition scheduled to start at 9 AM from Delhi-NCR and from as far as Chandigarh and Jaipur, said a report in a leading daily.
Among the huge crowd, there were few who didn't mind the wait. One of the aspirants told the daily that if nothing, he would get to see actor- VJ Rannvijay. On seeing the judges or the gang leaders as they are called this season- Karan Kundra, Prince Narula, Neha Dhupia and Rannvijay Singha, the crowd started cheering loud.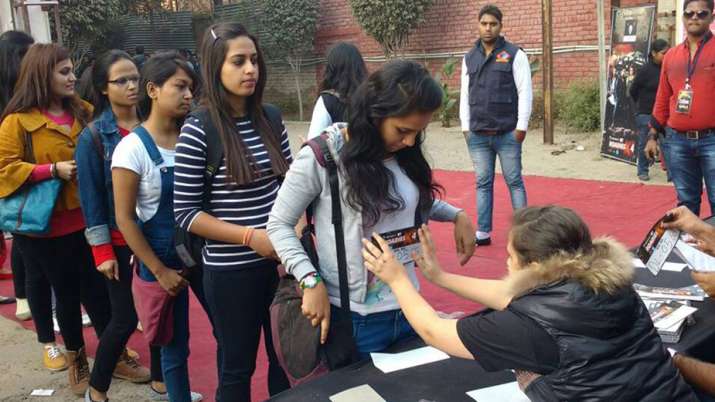 The loudest applaud came when Rannvijay entered and addressed the crowd.
Speaking on why Delhi's auditions are special for Roadies, Karan Kundra said that they got the 'craziest' contestants from here. Quickly Karan added he meant it in a good way and lauded contestants for being so passionate.
Karan's girlfriend Anusha Dandekar said that despite the venue being changed from Delhi to Noida people turned up in thousands.
#gangleaders delhi auditions #RoadiesRising pic.twitter.com/5TdssdmcIx

— Karan Kundrra (@kkundrra) December 4, 2016
Though seeing a huge crowd outside the venue may have made the organisers happy, managing them wasn't easy. A cop told the daily that they had to intervene when few youngsters were showing off their wrestling skills. The officer asked if someone got injured, who would take the responsibility.
Well, the crowd turn-out definitely proves the point of admirers of demonotisation move who argued that people have problems standing in queue of ATMs but have no issues lining up for Roadies auditions.