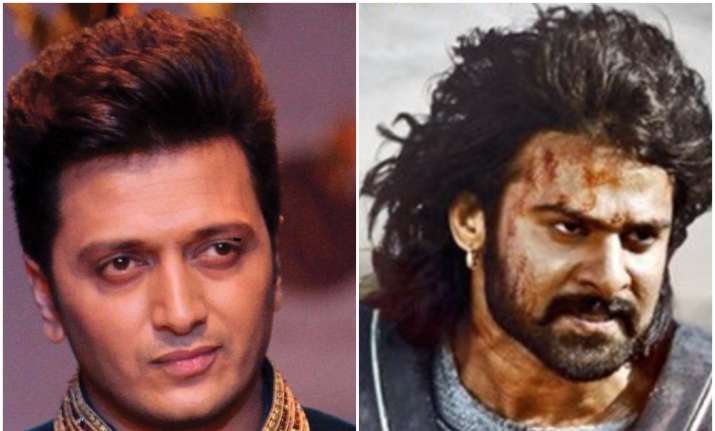 The Baahubali 2 craze is still going strong and now, it seems Riteish Deshmukh is the latest one to be hit by the madness. Buzz has it that the actor is all set to make a Rs 225 crore film on Maratha warrior Chhatrapati Shivaji. 
The news was made public by filmmaker Ram Gopal Varma. He took to his official Twitter handle and said, "After the 'Baahubali' thunder I just heard great news that Riteish Deshmukh is making Shivaji at a whopping cost of more than Rs 225 crore."
After the Bahubali thunder I just heard great news that RiteishDeshmukh is making Shivaji at a whopping cost of more than 225 crores

— Ram Gopal Varma (@RGVzoomin) May 11, 2017
RGV also went on to say that Shivaji's story is more heroic than Baahubali."Shivaji's story has more heroism and drama than Baahubali and he was real unlike Baahubali which will make it a more thrilling experience," he said. 
Also Read: Baahubali 2 and Dangal: Desi entertainers rule global box-office, here's how
Varma hopes tO see "magnificent" battle scenes. 
"Shivaji is known throughout India as the bravest son of India who fought against invasion. I am sure the battle scenes will be magnificent," he said. 
Varma also thanked the "Masti" star for venturing into the project about the iconic Maratha warrior. 
"Shivaji being the subject as an audience I want to thank Riteish for venturing to make the greatest Indian film ever," he said.
Varma added: "I am sure Riteish is doing Shivaji at this large scale only for it to become ultimate pride of Maharashtra like Baahubali for Andhra Pradesh."
Filmmaker Ravi Jadhav will be directing Chhatrapati Shivaji. Jadhav has earlier made movies like Balak-Palak and "Sound of Heaven: The Story of Balgandharva" among others.
Riteish Deshmukh will be producing the film.
Currently, Varma is gearing up for the release of his film Sarkar 3, which will hit the screens on Friday. The political-thriller stars Amitabh Bachchan, Jackie Shroff, Manoj Bajpayee, Ronit Roy, Amit Sadh and Yami Gautam.