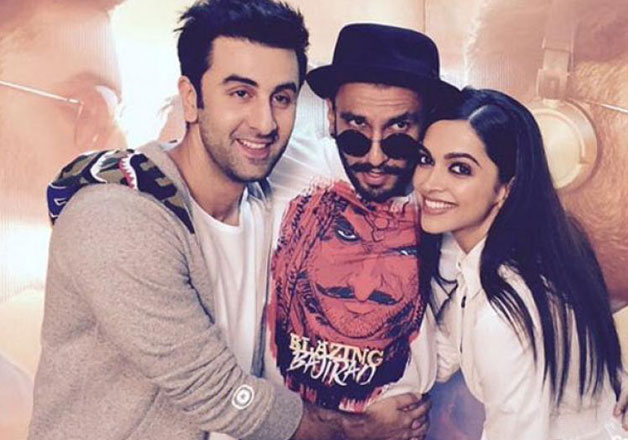 New Delhi: So recently, Deepika Padukone, Ranveer Singh and Ranbir Kapoor were spotted partying together and it came nothing short of a pleasant surprise.
After all who have had imagined that Deepika's former love Ranbir and present boyfriend Ranveer will have so much fun when around. Those crazy pictures and dance videos are all over the Internet and the fans of the three stars just can't get enough of it.
If you are one of those who are still in the hangover of RK, DP and RV; here's an interesting piece of information from the party which we are sure you don't want to miss on.
So, when Ranveer and Deepika were leaving from the party walking hand-in-hand, a journalist, reportedly, asked him – "how was it partying with Ranbir".
Ranveer being his hilariously candid self replied with the answer of the millennium.
He said, "Oh yes, but look who's going home with the girl?"
Hahaha! This man is the master of wittiness. He knows how to win over an argument.
We wonder how Ranbir will react over Ranveer's cryptic statement. Though, it signifies that Ranveer and Ranbir's bromance in the videos from the party was not all lovey-dovey.
What do you think about it? Tell us in the comments below.