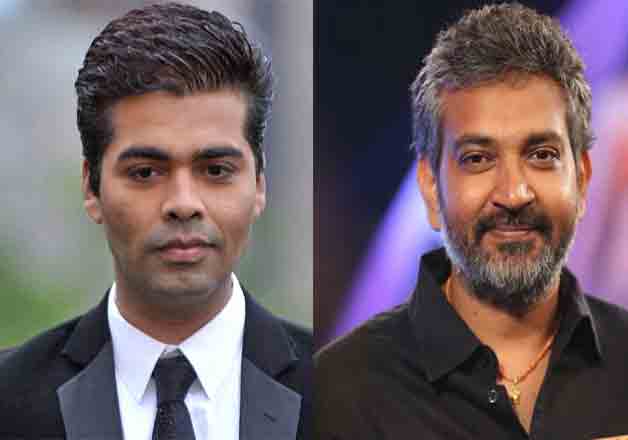 Filmmakers Karan Johar and S S Rajamouli has supported director Sanjay Leela Bhansali after the set of his upcoming period drama 'Padmavati' was vandalised. Karan and Rajamouli were present at the trailer launch of 'Baahubali 2'.
Karan stated that the incident made him very sad and all his support is with Bhansali. Rajamouli also stated that any artiste and filmmaker has the right to express his views.
Bhansali had faced a similar problem in January when members of Rajput Karni Sena disrupted the shooting of "Padmavati" in Jaipur and allegedly misbehaved with him. Johar, who was targeted during the release of his film "Ae Dil Hai Mushkil" for casting Pakistani actor Fawad Khan, said what happened to Bhansali was "deeply saddening".
"It is deeply saddening to me as a filmmaker, as a human being and as a citizen of our prestigious and wonderful country that we have to endure something like this. All my support, thoughts, ideologies are with Sanjay," Johar said at the trailer launch of "Bahubali 2: The Conclusion" here.
"Every time I read something like this, it really saddens me. We at our own level at the producers guild are with Sanjay and his entire cast and crew. We hope adequate measures can be taken to ensure something like this never happens to another filmmaker again," Johar, who is presenting the Hindi version of Rajamouli's film, said.
Rajamouli said freedom of speech is a fundamental right and as an artiste, Bhansali should have the liberty to realise his dream.
"... he is an artist and should be able to express his views. Freedom of speech is a fundamental right of the people of this country and any artiste, any filmmaker should be able to express his views," Rajamouli said at the trailer launch.
(With PTI Inputs)