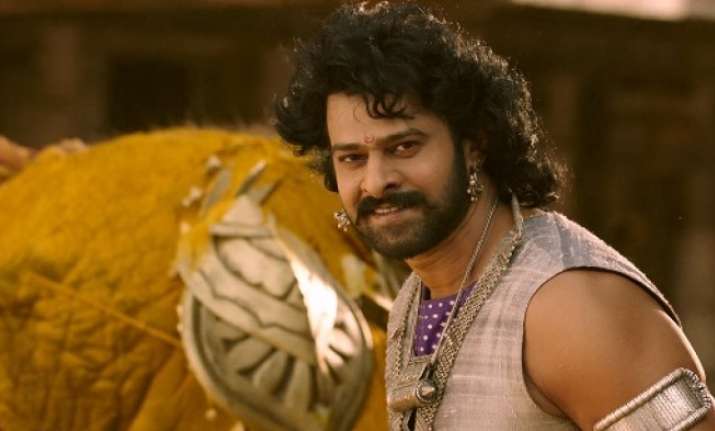 Prabhas-starrer Baahubali 2 dominated the Twitter trends for the majority of 2017. But when it comes to touching new heights, Rajamouli magnum opus's legacy is far from over. Last year, Baahubali 2 found place in Google's most searched queries list and now the film manages to get 100% rating on Rotten Tomatoes, the prestigious film reviewing platform. In 2017, Baahubali 2 broke all records by crossing 1000-crore mark at the global box office.
Not only this, Baahubali 2 made it almost every year-ender possible. It was the most trending entertainment hashtag on Twitter and also managed to secure second spot in IMDb's Top Indian films of the year. Also, the film's three actors viz Prabhas, Anushka Shetty and Tamannaah Bhatia made it to the Top Indian actors list curated by IMDb.
Now the film gets another feather in its cap. It now enters another global rating platform's list. In fact, Baahubali was the only Indian project included among the international movies.
In Rotten Tomatoes 'Best Movies Off the Radar 2017' list, Baahubali secured the second spot. Next to the name of the movie, Rotten Tomatoes wrote a description saying, "Baahubali 2: The Conclusion plays like a shotgun wedding between Ben Hur and Kung Fu Hustle, seasoned with bits of Shakespeare, Kurosawa, and Buster Keaton. In other words, it's a blockbuster that's both gigantic and lighter than air. The story of The Beginning was as simple as a fairy tale and as resonant as a myth, but with The Conclusion, director S.S. Rajamouli has cranked everything to 11; rarely have action sequences this gravity- (and logic-) defying been captured on film. What separates this epic (which was a massive hit in India and within the South Asian diaspora) from its American brethren is its sincerity and optimism: its righteous titular hero (played by Prabhas) and his band of honorable men and women clash with scheming, corrupt bad guys, and it feels alternately old-fashioned and refreshingly bold. It's the kind of film that reminds us why we love going to the movies."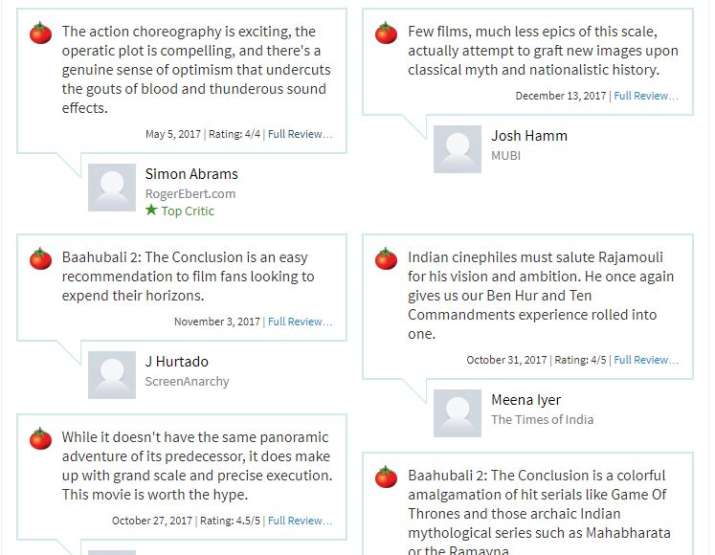 Baahubali 2 also scored 100% on the Tomatometer, a measure of reviews coming for the film and 87% audience score, on the basis of how many people rated it more than 3.5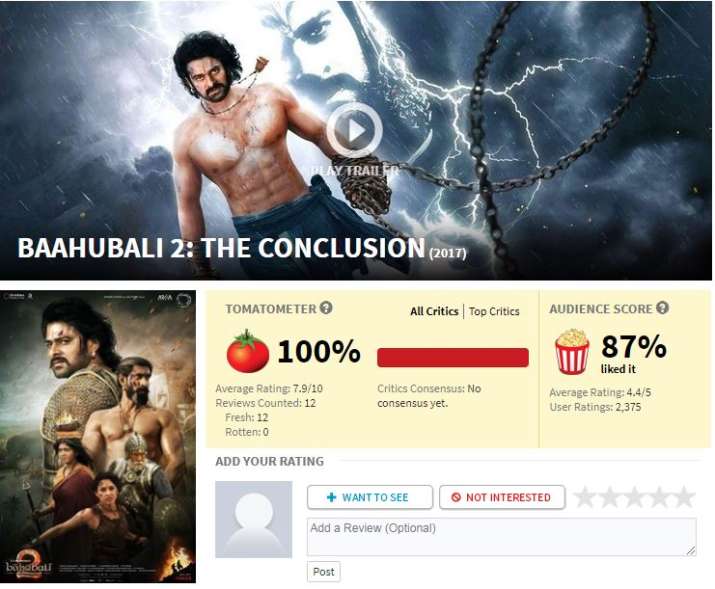 You remember us saying Baahubali fever is far from over? This is what we meant. A couple of weeks ago, dancers performed to a Baahubali track at an NBA game. This is just an indication that not only in India, Baahubali has made a place for itself across the borders as well.