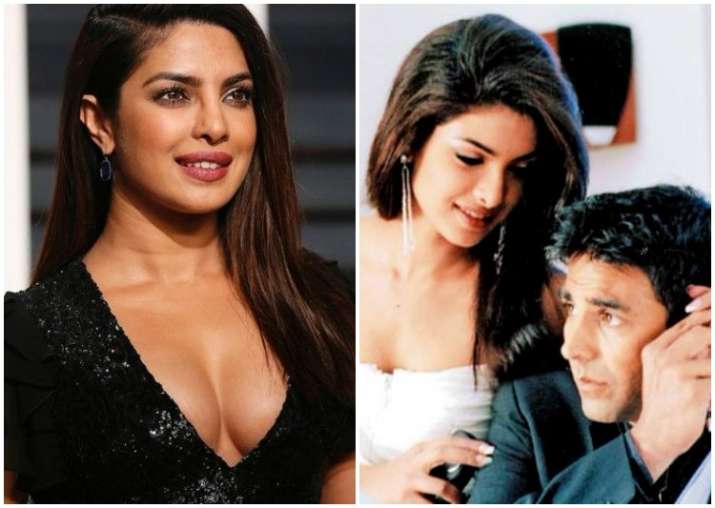 Ever since Priyanka Chopra clinched the Miss World crown back in the year 2000, she has been unstoppable. Her aura, her charm has never faded. Instead, she went on to become a global icon for all the right reasons. 
PeeCee is known to enjoy a reputation for some gutsy moves in her career. Ditching the age-old, traditional girl in love, Priyanka took up a negative role in Aitraaz that later won her a Filmfare for Best Performance in a Negative Role. And, 14 years after Subhash Ghai produced the Abbas-Mustan directed thriller, Ghai is ready with the script for a sequel, and is keen to rope in Priyanka as the leading lady as no one could play the character of Sonia Roy as good as Priyanka Chopra.
According to a report in Mumbai Mirror, Ghai has been working on the script for the last two years but the final draft was locked only last month. The notable director-producer wants to zero in on the cast and hopes to kick off the project by year-end.
"It's a new story with a new title. Subhash Ghai has already had a word with Priyanka Chopra and the two have discussed the film. She loves the idea of a sequel to a film which won her accolades for her performance in a negative role and is excited to feature in the second instalment of the franchise. She is keen to collaborate with Ghai again and has even told him that she will try working around her dates," a source close to the filmmaker told Mumbai Mirror.
The source added that a final meeting will take place when PeeCee's back in Mumbai after wrapping the third season of Quantico in New York.
Ghai has always been vocal about his admiration for Priyanka Chopra. Recalling their recent meet at a party in 2017 hosted by the actress, the filmmaker says, "She's so talented and classy, I'm keen to have her in my film again." Prod him about getting back to direction and he says, "I'll need a script that really moves them. Until then, it's over to the highly-talented next generation."