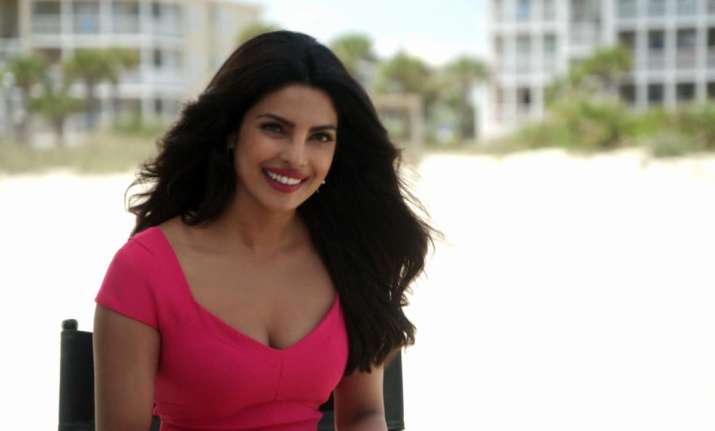 The Valentine week has already started, and everyone around can be seen in celebration mood and having gala time with their loved ones. Actress Priyanka Chopra on this occasion spoke her heart out and talked in detail about her relationship status.
Priyanka in an interview with Filmfare magazine revealed about her relationship status. She was quoted saying "Right now, I'm single. Of course, I've been double ya! What do you think I'm a saint? But recently, I've been single. Let's just say that!" 
During the interview when Priyanka was asked that whether she dated any of her Quantico stars, she said no not any. But Priyanka revealed that she dated someone in America. 
She said, ''Not my co-stars because they're all married! But Yes, I have dated someone in America, but nothing went further otherwise you would know about it!" She added, '' "Hmmm... I've been single after a really really long time. I get a lot of attention. But I don't know what to do with it. Of course, I like it. I'm a girl and I'm vain."
Priyanka also talked in depth about her career plans in America. She said, ''I never had the plan of working in America. I'm destiny's favourite child and I believe that. I believe there's a hand on my head, which guides me in the right direction. What I do is that I recognise the opportunity. Not all have that ability. It might not bang on your door, it might just walk past you. But you should be able to make something out of it. That's called being ambitious! And I'm proudly ambitious. Sadly, ambition has become a bad word! People say, 'Haye woh badi ambitious hai!' But I'm too ambitious and I'm Priyanka Chopra."
Well we wish our 'desi girl' all the best!