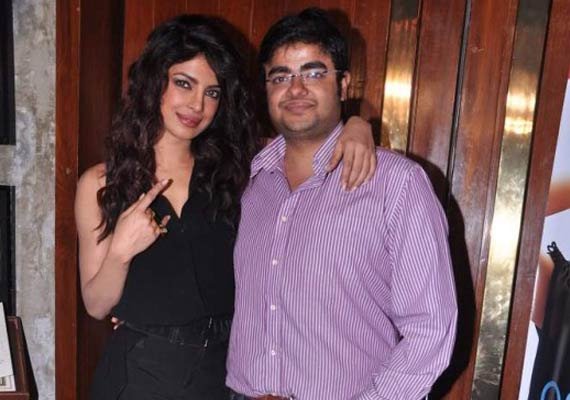 New Delhi: Bollywood actress Priyanka Chopra has always been in the limelight, be it for her movies or her style statement. But this time, it's her brother who is making the headlines, but for all the wrong reasons.
PeeCee's brother Siddharth Ashok Chopra has been booked for a criminal offence.
According to the media reports, the police has lodged a case against Sidharth for allegedly serving hookah with tobacco mixed products in restaurant in Pune.
His alleged offence came into light after the cops raided the The Mugshot Lounge, which is owned by Priynaka's brother Sidharth. The lounge is located inside the Jewel Square Mall in Koregaon Park area of Pune.
The restaurant was raided after the police received the information about high-class society people being indulged in serving tobacco mixed products with hookah at The Mugshot Lounge. Reportedly, the police have seized tobacco mixed products worth Rs 26,000 that were supposed to be served with hookah.
As selling tobacco mixed products is a criminal offence, the cops have filed a case against Sidharth and the hotel manager Prakash Tulcharam Choudhary.
The two have been charged under sections of the Cigarettes and Other Tobacco Products (Prohibition Of advertisement And Regulation Of Trade And Commerce, Production, Supply and Distribution) Act, 2003.