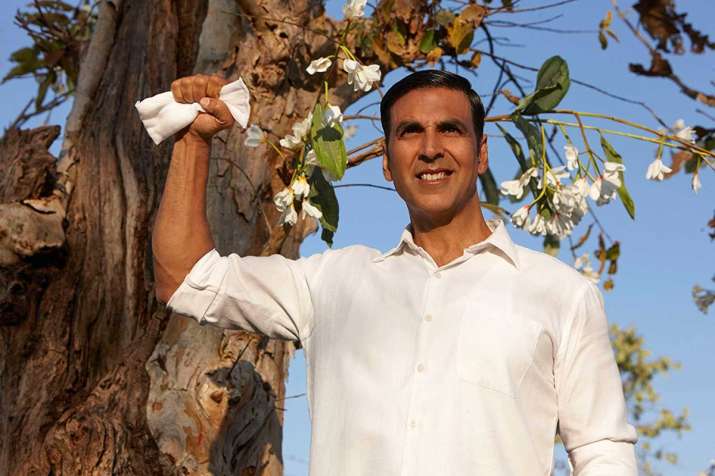 It's just been two days that Akshay Kumar's PadMan has released and people are going gaga over the movie for its unusual storyline. While many loved the film, it looks like the film has already called for trouble as the R.Balki directorial seems to be mired in a controversy.  
As per reports, a writer Ripu Daman Jaiswal took to Facebook in December last year after he saw the trailer of Pad Man and accused the makers of copying the dialogues and plot points from the script he has written in 2016 and shared with Karan Johar's Dharma Productions creative head Ryan Stephan and Vikram Aditya Motwane. 
The writer has filed an FIR against Akshay Kumar and he alleges that he asked for help with a good lawyer in December as he had written and registered the script, and still he claims that it was stolen for 'Padman'.  
Read his facebook post below: 
But in his latest tweet, he mentioned that Amitabh Bachchan has narrated the exact same dialogue as is in his script. Along with a photo of the script, he tweeted: 
I remember I was in the library when I wrote this dialogue and was truly elated. Honestly, I surprised myself that day. Tell me, how on earth can you steal someone's dialogue?
This is unfair.

(Amitabh Bachchan quoted this dialogue in PadMan.) pic.twitter.com/9mQN3Jlt8T

— Ripu Daman Jaiswal (@Shivashorcrux) February 10, 2018
And earlier today after watching the film he tweeted about "definitely" going to court. He claimed that the famous "India ke paas Pad Man hai" was his dialogue, among other things that were copied from his script.  
Intermission of PadMan. 11 scenes has been copied from my script uptil now and even one of the character. That's it. I am definitely going to court.

— Ripu Daman Jaiswal (@Shivashorcrux) February 9, 2018