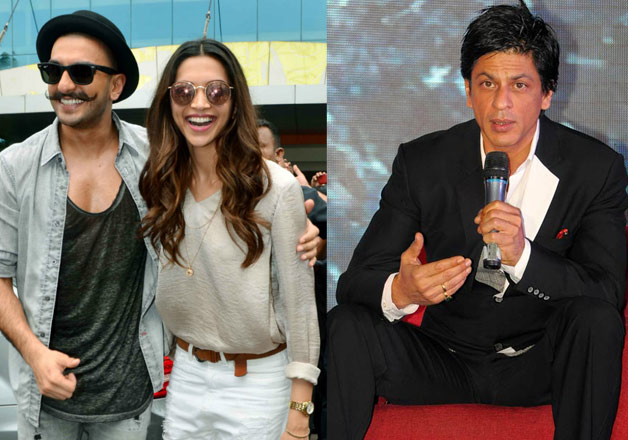 After creating a lot of buzz about its cast, Sanjay Leela Bhansali's magnum opus 'Padmavati' is reportedly postponed as for now and is said to release in December 2018.
It is being reported that the reason behind the delay is the hectic schedule of the leading cast and their hiked fees.
So far, it is being rumoured that Ranveer Singh, Shahid Kapoor and Deepika Padukone have been roped in for the movie.
However, while DP is busy with her Hollywood debut, both Ranveer and Shahid are reportedly fighting over the screen space and their payments.
It was earlier reported that Ranveer is miffed with Bhansali over giving Shahid a meaty role in the movie. On the other hand, Shahid had also put forward the condition to do the periodical drama only if his role was as important as Ranveer's.
Meanwhile, Ranveer is currently occupied with his upcoming movie 'Befikre', which is scheduled to release in December this year, while Kapoor is on his paternity break post his daughter's birth.
While SLB is yet to decide on the final cast and their budget, it is quite difficult to release 'Padmavati' next year, as a result of which the movie's release has been pushed to December 2018.
If these reports turned out to be true, we might witness another big box office clash at the end of 2018.