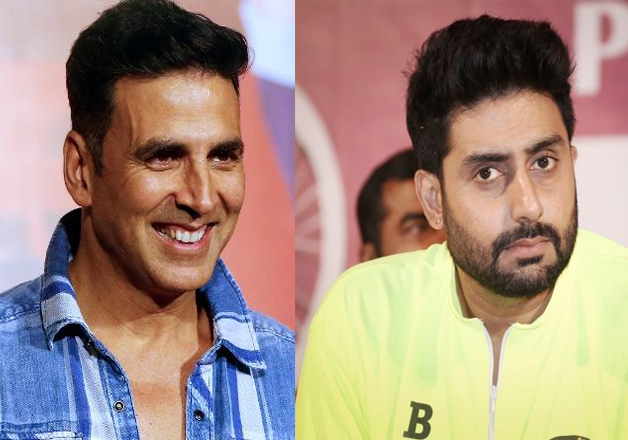 Aishwarya Rai Bachchan's husband and actor Abhishek Bachchan turned a year older yesterday. The actor was all excited and happy to receive ample number of best wishes on his special day. From father Amitabh Bachchan, filmmaker Farah Khan to celebs like Sidharth Malhotra, Bipasha Basu and others extended their best wishes to Abhishek.
But PadMan star Akshay Kumar gave a special and quite expensive gift to the actor, which is surely going to make both the couple Aishwarya and Abhishek happy equally. 
According to the reports, Akshay gifted a film to Abhishek. As per the reports published in Bollywood Hungama, ''Abhishek Bachchan is back in the Housefull franchise by popular demand. His character was not a part of Part 4 of Housefull. But then everyone is so fond of him."
Akshay has also turned a career guide for Abhishek, stated the source. The source further revealed, ''Akshay is not only guiding Abhishek into a new phase of his career, Akshay also shares his new business manager (Reshma Shetty) with Abhishek."
Recently a report also surfaced that Aishwaya and Abhishek will soon be sharing screen space in a film. 
A report published in DNA stated, "Abhi-Ash were in talks for a film with Shailesh R Singh. While Abhi was already on board, discussions were on with Ash and her team for the same. The real-life couple would've reunited on screen after eight long years. But the movie has supposedly been put on the back burner. In fact, the project has been pushed ahead indefinitely."