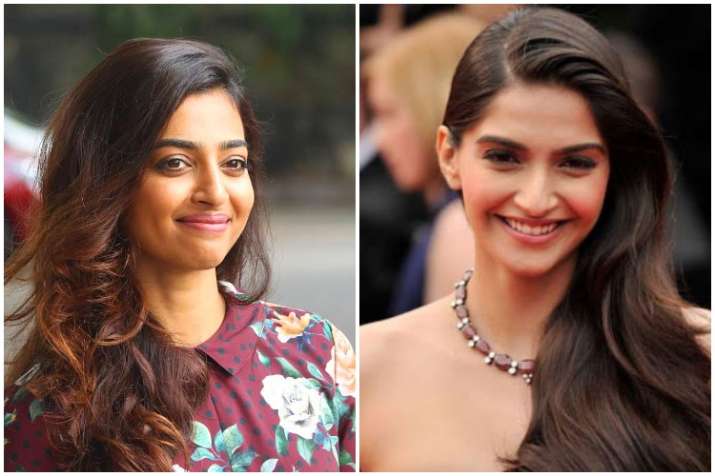 Actress Radhika Apte is gearing up for the release of her upcoming film Padman alongside Sonam Kapoor and Akshay Kumar. The lady is busy these days promoting the film. Recently, Radhika lost her cool when she was asked about catfight with Sonam Kapoor. The lady stated that why would things be not well between the two. She added that she doesn't have many scenes with Sonam and called her a wonderful girl.
This is known to all that Radhika never minces her words. Earlier, she lashed out at a media person who asked her question regarding her leaked scene from Parched.
People say that two actresses can never work smoothly. Thus, the question regarding the cat fight doesn't come as a shock. Well, people are now waiting to see the sweet chemistry between Radhika and Akshay in Padman.
The trailer of the film received positive response from the movie buffs.
Directed by R. Balki, the movie is based on the life of Arunachalam Muruganantham, the man who invented low cost sanitary napkins. The movie is all set to hit the screens on January 25 and is likely to fight the box office battle with Sanjay Leela Bhansali's Padmavat featuring actors Deepika Padukone, Ranveer Singh and Shahid Kapoor.