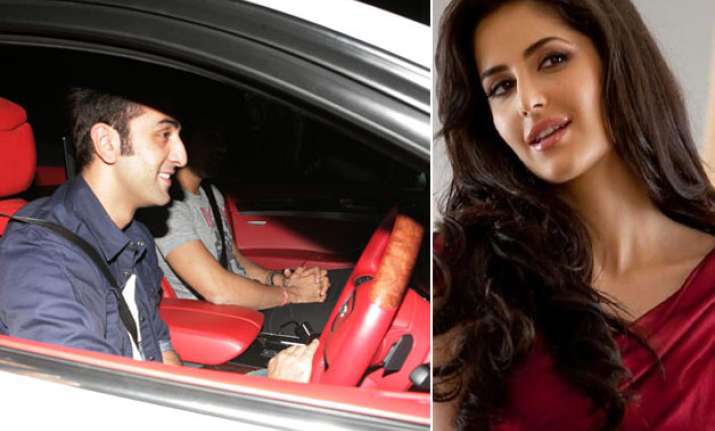 New Delhi: Ranbir Kapoor and Katrina Kaif have been avoiding each other ever since they broke up earlier this year. We told you how their mutual friend Ayan Mukerji convinced RK-Kat to shoot together for Jagga Jasoos, the movie which has already suffered a lot.
Thanks to Ayan's efforts, the shooting for the movie is back in full swing. Ranbir and Katrina were filming at Chandivali studios in the dead of the night but didn't make a single attempt to talk to each other.
According to a report in Mumbai Mirror, they filmed only one scene together, the rest of the scenes were shot separately. When it was time for pack-up, Ranbir got into his car, but Katrina was right outside his car talking to a group of people.
Ranbir waited patiently for Katrina to clear the way, but it seemed like Katrina was hoping he'd come out to talk to her. Sadly, he was in no mood to have a conversation with his ex.
Then, Ranbir's friend Kunal Rawal, fashion designer, stepped in to solve the awkward situation between the two former love birds. He bid goodbye to RK and then proceeded to talk to Katrina and take her away from the scene so that Ranbir could leave.
Hush! Such are after-effects of break-ups.