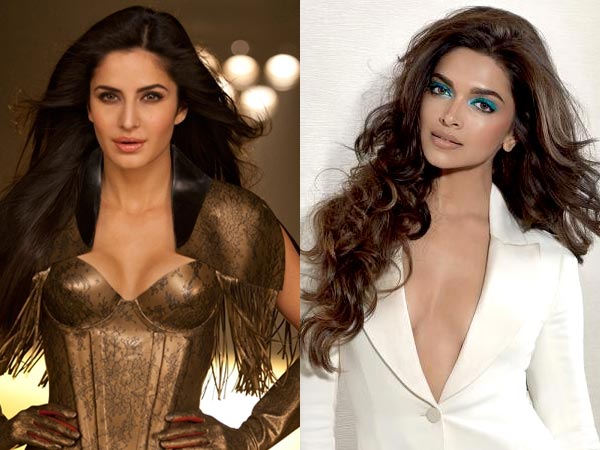 Actresses Katrina Kaif and Deepika Padukone are not the best of friends and this is known to all. Now new information has surfaced that has the potential to add more fuel to their tension.
According to a report published in a leading entertainment magazine, Kat has said that she will opt out for a movie if Deepika is a part of the movie. The movie in context is the one helmed by Aanand L. Rai starring superstar Shah Rukh Khan.
This ambitious project of Aanand L. Rai has been a frequent newsmaker. Though there has been no confirmation about the female lead it was reported lately that Katrina and Deepika have been finalised.
But now seems Katrina's demand will pose as a hurdle in the movie.
It is not hidden why Katrina would have qualms being a part of the same movie as Deepika's. The two most sought after ladies of Bollywood dated actor Ranbir Kapoor and have never been on amicable terms since. It was rumoured that RK cheated on Deepika with Katrina, so the coldness seems justified somehow.
With Katrina's demand it remains to be seen who the makers of the movie will drop from the movie.
Speaking about the movie, Aanand L. Rai had earlier said that it is a romantic movie and he hopes to surprise viewers with his offering.
The director of 'Raanjhnaa' had said,
"I don't want to reveal the story. For now, I am keeping it to myself only. Hopefully, I can bring a great story for the audience. Let me save the suspense for you."
The untitled movie is slated for a release on December 21, 2018.