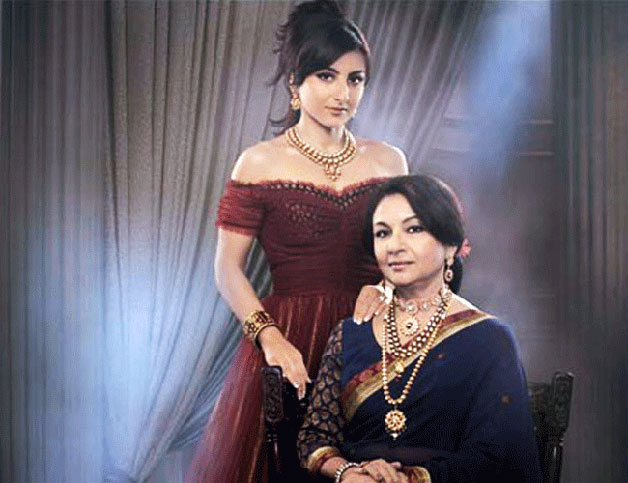 Veteran actress Sharmila Tagore and her daughter Soha Ali Khan are all geared up to spill the magic at Indian runway week Autum/Winter 2016 by walking the ramp.
The mother and daughter will reportedly walk for designer Rohini Gugnani and Shweta Sharda respectively in the latest season.
The two designers will be showcasing the Avadh era in her designs, read a statement.
Sharda will present the glory of womanhood through her designs on the ramp, depicting the brave step taken by women in redesigning their own map to explore the world.
"Her (Sharda) collection is about women like me who love to travel around the world," said Soha Ali Khan who seems to be quite excited about the appearance at the fashion show.
'Like A Girl': Soha and Radhika join hands to remove negative connotations from the phrase
Gugnani, on the other hand, will showcase a concept derived from the cities of Kanpur, Lucknow, Faizabad which will redefine the glory of Avadh period in present time.
"I am very humbled that Sharmila Tagore has agreed to be the face of the collection. No one could else could better represent the Nawabi elegance and style," said the designer.
The three-day fashion event is organised by the Indian Federation for Fashion Development (IFFD).  It will take place from September 16-18 at the Thyagaraj Stadium in national capital.