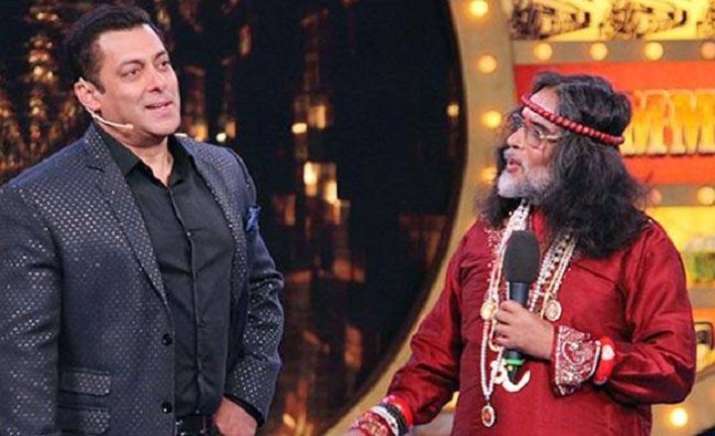 The most famous trouble maker of 'Bigg Boss' house Swami Om is finally out. His unceremonious eviction came as a big relief for all the housemates and now even superstar Salman Khan has applauded maker's decision to throw him out of the house.
When Salman came to know about the self proclaimed god man's elimination and his disgusted action during the task, he was furious over Swami and supported the decision. The actor has previously grilled Swami Om during many 'Weekend Ka Vaar' episodes.
In one of the episodes, while Salman was having a conversation with Swamiji on his rift with Rohan, he confidently said that he would have peed on the latter. This made Salman furious who then assured that he will not give any footage to him.
During the captaincy task, he exactly did what he said and crossed the limit by peeing on Bani and Rohan. The whole house demanded strict action against him as a result of which he was thrown out of the house.
But it was not easy for the makers, as after the announcement also Baba refused to go and then security force came to kick him out.
Previously Priyanka Jagga was also evicted from the show for her bad behaviour. In fact, Salman himself eliminated her. It seems that now life will become little easy for housemates.