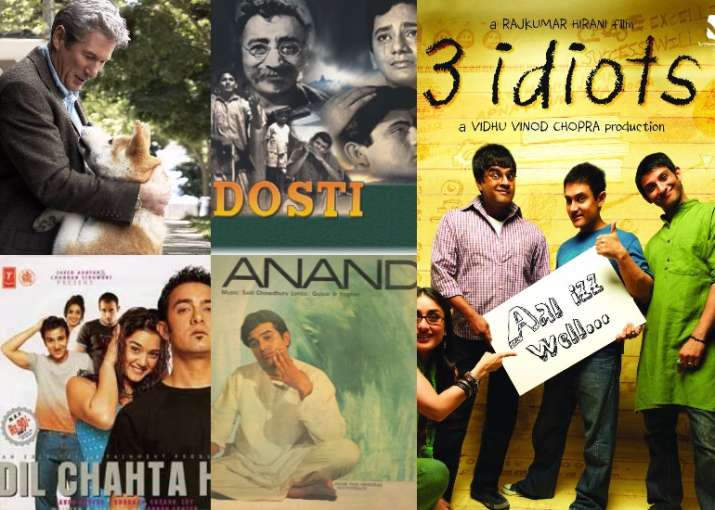 On 6th August, Indian will celebrate the spirit of friendship with full zeal and excitement. Falling on the first Sunday of the month August, friendship day marks the carnival of human friendships and beyond that. When it comes to celebrating a day, going out for lunch or partying in a club is a common notion. Isn't it? But this year, let's make the day larger. It's even easier than going out. All you have to do is, invite your buddies over and get some coke and popcorn. Download any of these Bollywood films and experience true friendship both inside and outside the screen. 
Dil Chahta Hai 
Raise your hands if you relate yourself and your gang with the title track of this movie! I guess every single person can relate to the song 'Dil Chahta Hai', such are the lyrics. 'Din Din Bhar Ho Pyaari Baatein, Jhoome Shaamein, Gayeein Raate'. We all wish that we could spend every moment of our lives with our friends, don't we? 
Also Read: 5 times Bollywood made women-centric films like Lipstick Under My Burkha and nailed it!
3 Idiots 
We all have that one friend in our group who resembles Ranchhoddas Chanchad aka Funshukh Wangdu is some senses. It's almost mandatory to have our eyes welled with tears when we hear the song 'Behti Hawaa Sa Tha Wo'. Based on Chetan Bhagat's Five Point Someone, the film takes a dive into human friendships in a best manner. 
Dosti (1964)
Let's try to find out how friendships used to be back in the 60's. You'll be surprised to know that it was even more elaborate than it is today. Watch this movie, which is a story of two friends Ramu and Mohan, helping each other through hardships.  
Anand (1971) 
Sometimes, all you need is a friend who changes your perspective towards life. Anand is one such story of a doctor whose terminally-ill patient teaches him the lessons of life before breathing his last. This movie is certainly the most unadulterated and plain depiction of human friendships. 
Also Read: From Mom to Badlapur, these 5 movies prove Bollywood's fixation with thing called 'Revenge'
Hachi: A Dog's Tale 
No, this film didn't land into this list out of mistake. Friendship doesn't know any bounds or barrier, of language, caste, colour, creed or even species. Dogs are man's best friends, and this movie which is a true story, validates it. How long can you wait for your friend who never came back from his journey? A year, or a couple of year. This adorable furry best friend of man, Hachi, waited for his entire lifetime for his buddy. Grab some tissues, because you'll be really needing them! *sobs* 
For more entertainment updates, follow our Facebook page