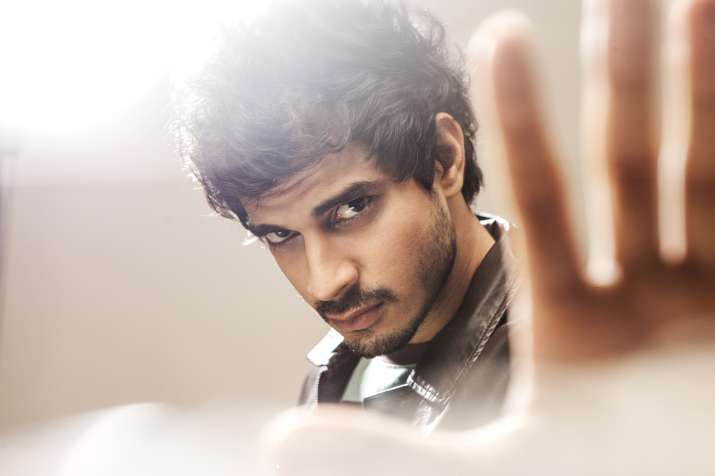 Starring John Abraham, Sonakshi Sinha in the lead 'Force 2' released today, but rarely is any one talking about them. The antagonist of the movie played by actor Tahir Raj Bhasin has quite conveniently stolen the thunder from them.
The early morning movie goers are finding it difficult to not talk about Tahir. His acting skills seem to have impressed one and all.
Tahir as villain Shiv Sharma is hell bent to start troubles in lives of KK (Sonakshi) and Yashvardhan (John) in the movie. He takes out many leafs from his book to trap both Yash and KK in a cat-mouse game.
Lauding Tahir for displaying class acting skills, few critics said that he comes as a breath of fresh air. They said that viewers are in habit of seeing a villain with larger than life persona, but he is the opposite of that and this is what makes him different. Critics continued to praise him in the scenes when he taunted John and Sonakshi.
All in all, Tahir is the new age villain that everyone seems to love and a proof of this is the tweets. Users of the micro blogging website couldn't stop gushing over him. While some loved his brooding looks, others appreciated his acting skills.
Veteran actor Shatrughan Sinha too had kind words to say for Tahir and called him a future star.
Here are few tweets for you:
Force 2 starring made for each other screen pair, Sonakshi & John Abraham plus Tahir Raj Bhasin, a real fresh face & hopefully a future star

— Shatrughan Sinha (@ShatruganSinha) November 17, 2016
Action ka Baap @Force2thefilm HATS off to you sir @TheJohnAbraham & @sonakshisinha you made it incredible! @TahirRajBhasin kudos to you Sir

— Arihant Jain (@arihant2829) November 18, 2016
u r very very handsome.

— !#Meera#! (@ewrret56) November 18, 2016
hahaha yeah I agree @TahirRajBhasin is yummy too ! 😁

— Prackriti (@rjprackriti) November 18, 2016
@TahirRajBhasin Mai to aap ka fan ho gaya jee.. brilliant acting by u.. waiting for ur next films..

— Yash (@sarcasmwalaaa) November 18, 2016
@TahirRajBhasin @TheJohnAbraham @sonakshisinha Positive review of #Force2, John, Sonakshi performance is at par but Tahir is awesome. ADB.

— Anand Kamal (@anandkamal1983) November 18, 2016
Notably 'Force 2' is Tahir's second movie. He debuted with Rani Mukerji starrer 'Mardaani' (2014) as the antagonist where he was appreciated too. With so much love pouring on him for his villainous roles, it wouldn't be flattering to say that Tahir could be the rising villain everyone loves to hate.