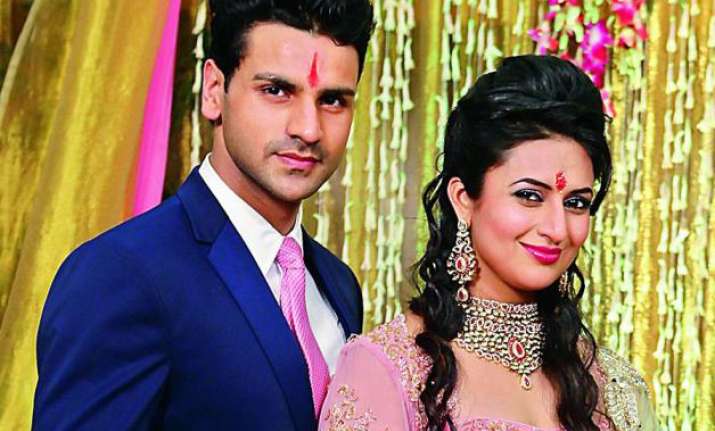 New Delhi: Television actress Divyanka Tripathi is grinning from ear to ear these days and she has all the rights to do so. After all the diva is the new 'Bride-to-Be'.
Yes! You read that right. Our very own Ishita from 'Ye Hain Mohabbatein' is all set to walk down the aisle.
It's been recently only that Divyanka got engaged to her co-star Vivek Dahiya, and now as per the recent buzz, the couple is planning to get hitched in July this year.
While talking to a leading daily, Divyanka reportedly stated that their parents will finalise the date for their wedding keeping in mind the shooting schedule of the bride and the groom.
However, her father Narendra Tripathi has spilled the beans about the wedding.
"We found out the shubh mahurat and the wedding will happen on July 9 or 10. However, we are not yet sure about the wedding destination. It may happen in Mumbai, Bhopal or even Chandigarh. Both Divyanka and Vivek need to check their shooting schedules and take leave for the day," Divyanka's father was quoted saying.
Looks like Vivek and Divyanka's families have already started their preparation for this 'Monsoon Wedding'.