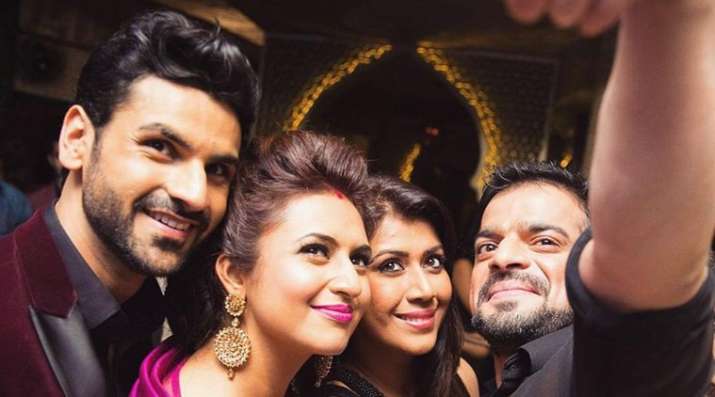 New Delhi: After reportedly ignoring media at the reception of his co-actor Divyanka Tripathi's reception, Karan Patel has now revealed why he did so. Karan, clarified his action by saying that he got 'unnerved' when he saw media persons standing close to him at the party. It was then that he decided to walk away without saying anything.
The 'Yeh Hai Mohabbatein' actress Divyanka married actor Vivek Dahiya on July 8 in Bhopal and had a reception party in Chandigarh. The couple hosted a second reception for their friends in Mumbai on Thurday.
Karan Patel attended the ceremony with his wife Ankita Bhargava and added that they thoroughly enjoyed it.
Also Read: Divyanka Tripathi, Vivek Dahiya look like a 'dream couple' at their wedding reception
As per reports, when the celebrities were interacting with the media, Karan seemed to be not in the mood to give bytes and walked away.
"It's just sad that one's attitude is always speculated even if you've not done something. The media was barely at arms length when I requested them to stay a little away and bytes would be given to all," Karan said in a statement.
"I got unnerved when I realised it was almost a stampede. I was afraid someone would get hurt. Hence I walked away.
"I've always loved the media and will continue to do so, but I do feel with due respect to all concerned that surrounding us and giving us no space to move becomes difficult when you're out with family," he added.
"My life is an open book. You're welcome to speculate. It was a lovely evening where we all got together. I enjoyed myself and am sure every one else did too. My family and I wish Divyanka and Vivek a happy married life," he said.
With IANS inputs