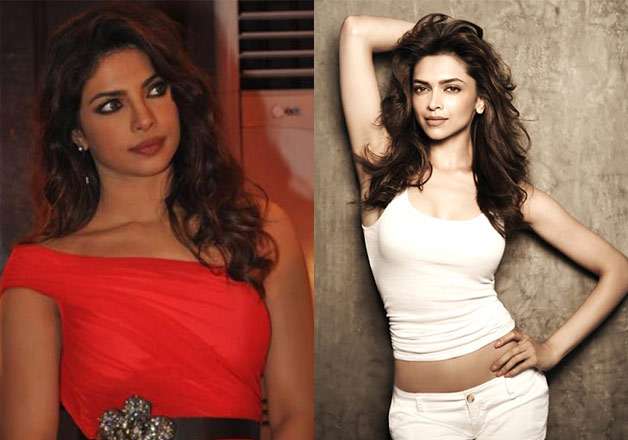 One of Bollywood leading actresses, Deepika Padukone has now joined the Hollywood league of the highest paid actresses across the world. Forbes has recently released the coveted list of top 10 highest paid actresses in the world and DP ranks 10th in the list with an earning of $10 millions.
It's been just a while when it was reported that the 'Piku' actress was the highest paid actress in Bollywood after charging Rs 11 crore for Sanjay Leela Bhansali's next project 'Padmavati'. Now, with a position in this Forbes list is indeed a cherry on the top for DP.
As per Forbes she's not just the new entry in this list but is also the only Indian to make it to the list. Well, this has indeed come as a surprise for many as it was expected that Priyanka will be the one making to the Forbes list this year, owing to her popularity in the West. She has made her debut there with American series 'Quantico' and will soon be seen in her Hollywood debut movie 'Baywatch' opposite Dwayne Johnson. On the other hand, DP is yet to make her Hollywood debut with 'xXx: The Return of Xander Cage' opposite Vin Diesel.
However, much to everyone's surprise, PeeCee is no where in the list, while Padukone managed to secure a position for herself in the Forbes list.
The international magazine has mentioned that the 'Piku' actress has been a part of several movies which have crossed the Rs 100 crore mark -–'a barometer for box office success in India'.
In fact, Forbes also referred to Deepika as 'something of a style icon' while referring to her own label online shopping.
Interestingly, the 'Bajirao Mastani' actress has made it to the Forbes list despite earning quite less as compared to her Hollywood counterparts. However, several high-ending endorsements earnings have helped Deepika made it to the list.
The 'Tamasha' actress is currently the brand ambassador of several leading brands, including Vogue, Tanishq, Tissot, Axis Bank and now the Vistara Airlines.
The Forbes list is topped by Jennifer Lawrence with an earning of $ 46 million, followed by Melissa McCarthy, Scarlett Johnson and several others.
Here's the complete list:
1. Jennifer Lawrence – $46 million
2. Melissa McCarthy – $33 million
3. Scarlett Johansson – $25 million
4. Jennifer Aniston – $21 million
5. Fan Bingbing – $17 million
6. Charlize Theron – $16.5 million
7. Amy Adams – $13.5 million
8. Julia Roberts – $12 million
9. Mila Kunis- $11 million
10. Deepika Padukone – $10 million