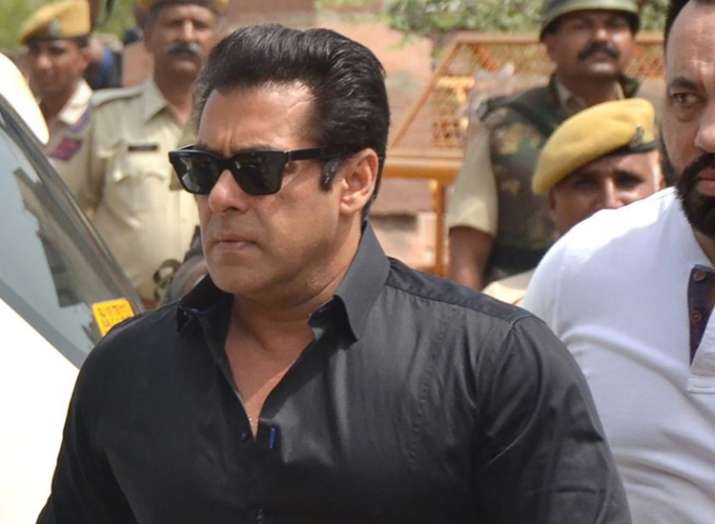 Bollywood buffs and Salman Khan fans had a black day on April 5th 2018 when Jodhpur Court sentenced the superstar for five years in jail. The judgement came out after 20 years of that fateful night when Salman Khan along with his Hum Saath Saath Hain co-stars Saif Ali Khan, Tabu and Sonali Bendre were out on hunting in a Jodhpur village. After the sentencing, fans were expressing angers at the law on acquitting the co-accused while giving such a harsh punishment to Salman.
According to the News18 report, an eye witness in the blackbuck poaching case claims that it was indeed Salman Khan who shot the blackbuck, but Tabu was the one who provoked the actor to do so. Social media is flooding with angered response over Salman Khan's conviction. Here's how they reacted.
"I am not the kind to start crying in front of the TV camera. If I have to go to jail, I will go with a blank face, because that's my destiny and if possible, only I can change it." - Salman Khan (2007)

WE LOVE YOU SALMAN KHAN

— Sana (@SanaAfsal) April 6, 2018
Pray for him @BeingSalmanKhan,
WE LOVE YOU SALMAN KHAN pic.twitter.com/SFwPSDvMu7

— Being In Touch (@BeingInTouch) April 6, 2018
Salman will definitely get bail. We all support you @BeingSalmanKhan
Your goodwill will do justice very soon!
WE LOVE YOU SALMAN KHAN

— SK (@being_salida) April 6, 2018
@BeingSalmanKhan is a #Tiger and #Bhai will see this through with equal #Grace and #Strength. BUT ... the #Law has been #Unfair towards #SalmanKhan ..... #SalmanDoesNotDeserveThis 😢😡 ... https://t.co/FsHghYGizs

— Karan Patel (@TheKaranPatel) April 6, 2018
Meanwhile, Bollywood actress Preity Zinta, who shared the screen space with the actor many times visited her friend at the Jodhpur Central Jail. She was also the first of the celebrities to drop at Salman Khan's home in Mumbai after the conviction was announced. Expressing her concern on Twitter, she wrote, "Shattered after hearing the verdict. Hope the court sees Salman Khan has helped and saved hundreds of people over the years. #beinghuman."